P2P Business Lending "Cheered By Savers And Finance-Seekers" - OU

---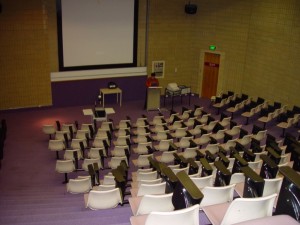 Ahead of the imminent major new loan offering on the Money&Co. site, we bring you a view from academia - a well-written and informative excerpt of commentary from Open University personal finance lecturer, Jonquil Lowe.
Ms Lowe hails the marketplace lending, or peer-to-peer (P2P) business lending sector as a beign, disruptive force I finance – and cites Andrew Haldane of the Bank of England, who speculates on the usefulness of banks in the future for funding small businesses.
"Peer-to-peer lending, the online platforms which allow you and I to lend directly to people and businesses who want to borrow, has been hailed as dirsuptive technology," writes Ms Lowe. "Cheered by savers who have been stuck with rock-bottom interest rates, and by those who have sought finance from reluctant banks, the industry has grown exponentially since its birth in 2005. It has been seen as one in the eye for a financial sector at the heart of a crisis which has punished us all; which is why it might be off-putting to now see Goldman Sachs lurking with intent.
"By bringing together savers and borrowers directly, peer-to-peer lending, or P2P for short, bypasses the banks. The cumulative total of loans is forecast to reach £2.5 billion in the UK this year, according to the trade body, Peer2Peer Finance Association. Although these totals are as yet still a tiny proportion of the UK's £170 billion consumer credit market, this could change fast.
"Its credentials as a game-changing industry prompted the Bank of England's Andrew Haldane ro suggest: 'The banking middle men may in time become the surplus links in the chain.'"
The piece goes on to argue, however, that investment banks are trying to muscle in on the P2P business lending space.

*** Our loan market – which allows registered lenders to buy existing loans and their income streams from other lenders – is now open. Bear in mind that lending caries risk. See the risk warnings on our Home page, and in our Frequently Asked Questions.
---
---