Money&Co.'s Nicola Horlick Returning to Liverpool

---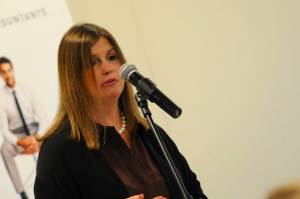 With 2015 having arrived, Money&Co. is back on the road again with a trip to Merseyside planned for next week. Tony McDonough reports in the Liverpool Echo that CEO Nicola Horlick of Money&Co. is to visit and speak at four events in Liverpool.
He reports:
"Wirral-born Ms Horlick, once dubbed 'superwoman' for balancing bringing up a large family with a career in the City, came to Merseyside late last year to launch Money&Co – a 'peer-to-peer' business lender. The venture looks to connect individuals or firms looking for a decent return on their cash with companies that need to borrow to support their expansion plans."
The article goes on to give further details on the four events and demonstrates how Money&Co. is seeking to help businesses in Liverpool.
In other news today, the Daily Express reports that Britons as young as 50 are opting for "pre-tirement" by reducing their working hours then continuing to work well into their 70s, according to Zopa. A new survey from the P2P lenders reveals that retirement in the UK has become "a process, not an event". Giles Andrews, the Zopa co-founder and chief executive, stated: "Retirement in Britain is no longer an event that involves clearing your desk at 65. The pre-tirement trend is a seismic shift in the way Britons think about retirement. It will require many of us to review our financial situations much earlier in regard to how we will support ourselves when we choose to stop working full-time."

Before committing any capital, potential lenders should be fully aware of the risks of lending. See the risk warnings on our Home page. See also the detailed statements of risk in our Frequently Asked Questions
---