Marketplace P2P Lending: What's In A Name?

---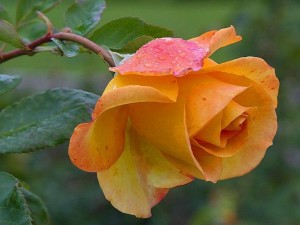 Names: that which we call a rose would smell as sweet, and all that has direct relevance to today's fast-moving crowfunding market.
"Here's the conundrum. We know exactly what we do at Money&Co., but we can't be quite so certain what we're called," writes our director of communications in the crowdfunding intelligence commentary vehicle, nurturemoney.com.
"Yes, we're a crowdfunding platform, and our parent company is regulated and authorised by the UK's leading regulatory body, the Financial Conduct Authority. Money&Co.'s CEO is Nicola Horlick, a well-known investment manager. Money&Co. was founded in 2013 to help British businesses get funds to finance growth, and to provide lenders with a good return on their money.
"We bring people together with mature businesses. We've loaned over £4 million since we began trading in late April 2014. The borrowers seeking funds on our platform have to have been UK companies with at least three years' filed accounts, and have a strong record of profitability. They have come from a range of sectors. We have facilitated loans to engineering companies, construction companies, food and catering operators, presentation trainers, data managers, marquee and temporary structure providers, and debt collectors. All the small and medium-sized UK company universe seems to be there.
"The average size of the loans on the Money&Co. platform has surprised – and pleased – us. We expected to facilitate loans of around £50,000 average deal size, as the biggest players in the crowdfunded loan market do, but the average size of the loans on the platform has in fact been over £300,000.
"Our lenders range from wealthy individuals – mostly men – of a certain age, to the Cambridge student currently featuring on our Home page. Naomi, in her early 20s, discovered us and decided that the money she earned from her summer waitressing job was better placed in a loan with Money&Co. earning the yields that our lenders enjoy. At the time of writing, Money&Co. lenders have earned an average gross yield of more than 8.2 per cent.
"But the crowdfunding industry is so young and changing so fast, that putting a name on that activity is like trying to pin a tail on a moving donkey. As crowdfunding evolves, the market becomes more granular, and the sub-sectors better defined... At Money&Co., we facilitate P2P business loans. We are marketplace lenders first, and crowdfunders second."

*** Registered lenders can currently buy existing loans in the loan marketplace. New loans are in the pipeline and will feature on site after passing the credit-analysis process. Bear in mind that lending carries risk. Please see the risk warnings on our Home page, and see more detail in our Frequently Asked Questions.
---
---