Alternative Finance For SMEs – Eyes Wide Open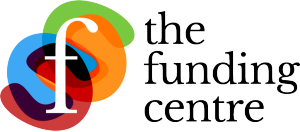 "Banks have opened their eyes and are now starting to take notice of the AltFi industry according to accountancy firm Clement Keys," reports the newly launched intelligence resource, thefundingcentre.com.
"The recession caused a difficult lending environment and left lots of SMEs seeing their loan applications refused by banks and this new research has revealed that alternate lenders are now directly competing with high street banks. Many SMEs are now turning their attentions to alternative finance providers such as peer-to-peer lenders and crowdfunders.
"2014 was the tipping point for the alternative finance sector and despite the latest figures showing that the largest four banks hold an 85% share on the SME market, the appeal of lenders such as crowdfunders and SEED investors has "dramatically increased".
"According to AltFi Data £1,579,140,959 of finance was provided by the UK Alternative Finance Sector, which is a 141.32% growth on 2013.
"Ross Cocker, corporate finance partner at Clement Keys said: 'Banks have woken up to the fact that the alternative lending market is growing stronger and they are now willing to consider financing for SMEs alongside alternative funding thus spreading the financial risk.'"
Money&Co. welcomes the advent of this new resource for SMEs – increased awareness of alternative, reputable financial sources can only be a good thing.
*** See our short videos explaining how to lend and borrow using Money&Co.'s peer-to-peer (P2P) business lending platfomr. Remember that lending carries risk. See also the risk warnings on our Home page, and detail in our Frequently Asked Questions.
---
---