UK SMEs Overtake German Counterparts Despite Lack Of Funding

---
Not only is the remarkable performance of the UK's small- and medium-sized enterprises (SMes) largely unrecognised, it's a minor miracle that UK SMEs - the engine of the current recovery - are doing as well as they are, argues Nicola Horlick, CEO of Money&Co., in her latest blog in the Huffington Post. Nicola says that UK SMEs are doing exceptionally well – and outperforming their German counterparts, according to most important criteria. She describes the SMEs' heroic efforts as "the achievement no-one's celebrating".
"Last week, BDO (a UK accountancy firm) produced a startling piece of research, which showed that for the first time, UK mid-sized companies have overtaken the Mittelstand both in terms of sales generated and the number of people employed. According to BDO, UK mid-sized companies generated 1.92 trillion euros of sales in 2013 against 1.78 trillion euros for German companies," writes Nicola.
"The definition used for mid-sized companies was those with turnover of between £10 million and £300 million. There are 35,299 UK companies in this category and they employ 9.3 million people. Furthermore, BDO found that UK mid-sized companies had grown turnover by 33 per cent over the previous five years whilst the Mittelstand had grown turnover by only 12 per cent over the same period."
Examine this performance in the context of the Department for Business Innovation and Skills' newly published Small Business Survey (SBS) 2014, and the SMEs' strength seems truly startling.
The survey paints a fairly rosy picture of the UK economy, and media coverage has been appropriately benign. Crowdfundinsider reports that the survey "indicates an improving environment for SMEs largely coinciding with the improving economy. There is one area though that indicates a greater need for outreach and education by investment crowdfunding platforms. Under the area of access to capital, new forms of finance are still largely under-utilized if you extrapolate from this report." (The italics are ours).
30% of SMEs surveyed were unable to obtain any finance
"In regards to access to finance, 19 per cent of SMEs had sought finance in the preceding 12 months. Forty-eight per cent of the SME employers that sought finance in the previous 12 months applied for bank loans. Twenty-one per cent applied for bank overdrafts, 12 per cent for grants. Of the businesses applying for finance, thirty-nine per cent of those that applied for finance had some form of difficulty getting the money from the first source they approached. Thirty per cent were unable to obtain any finance, four per cent obtained some finance but not all they needed, and six per cent obtained all they needed but with some difficulties. It is noted the proportion that experience any difficulty did decline since 2o12. For those who were challenged in accessing capital 48 per cent of those that applied for bank loans had difficulties, with 39 per cent being unable to gain any finance from the first source."

*** The SBS survey was conducted from July to October of 2014. Over 5,100 small enterprises were contacted by phone and polled for their answers. The small businesses are defined as employing 250 people or less. A wide range of issues and topics were covered and many indicated improving results for the SME world.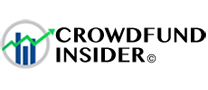 *** Discover how to borrow funds via Money&Co.'s crowdfunding platform by visiting our Borrow page. You can click on the video, or visit our Youtube page here. Please be aware that borrowing or lending carries risk, See our Frequently Asked Questions and the risk warnings on our Home page for more detail.
---
---