Crowdfunding Finance Offers Food For Thought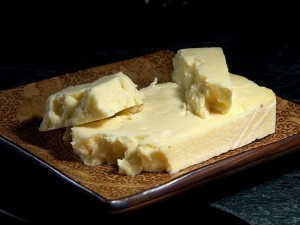 Money&Co. CEO, Nicola Horlick, has written a tasty little article for accountants and consutants BDO's just-published report on the food sector. We believe that alternative finance providers such as Money&Co. are destined to become – please forgive us – the big cheeses in the sector.
Here is Nicola's article:
While quoted and larger corporates can raise money by issuing debt on the international bond markets, there may be more difficulty for smaller and medium-sized companies to raise the capital they need to expand.
Crowdfunding gathers money from individuals, and forwards it to companies in return for debt, equity or rewards.
Money&Co., is an example of a debt crowdfunding. Launched in April 2014, it helps companies that need to borrow in order to grow. Borrowing companies must meet certain criteria. For instance they must be an established business (with at least three years' audited and filed accounts) and a strong profit record. The efficiency of the process means loan applications can be processed within 72 hours. Borrowers cite speed at being a major reason for sourcing funds from Money&Co.
The recession has had a lasting impact on the finance sector with crowdfunding a rapid growth area. Alternative finance providers made £1.7 billion available to UK companies in 2014 and it is predicted that this figure will increase to £4.4 billion in 2015 (source: A report on the alternative finance sector, published by NESTA [National Endowment for Science, Technology and the Arts] and Cambridge University). This is good news for UK companies and for the food and drink industry.
Money&Co. have provided funds to companies in the food and drink sector:
Cocofina: A health food snack company; and
Soulful Foods: A manufacturer of luxury soups.
While traditional lending is still available it is no longer the only option for debt-based fundraising. Marketplace lending, also known as peer-to-peer (P2P) business lending, is set to become a mainstay of business finance for SMEs. It's certainly an option that any established, growing business should consider.
Top Tips: How To Get A Marketplace P2P Crowdfunding Loan
Choose a site with a simple, clear process for the loan application.
Explain to the lenders why you want the money as clearly and simply as possible. Making a simple video helps lenders understand and gives them a sense of who you are and why you need the capital.
Keep telling the story. Crowdfunding is a story told on the internet. Use your website and Facebook and Twitter accounts to advertise your loan.
To read the full BDO food sector report, click here.
*** See also Nicola's latest blog on the UK's small- and medium-sized enterprises. 
---
---