New Loan – Soft Furnishing Manufacturer Offers Hard Cash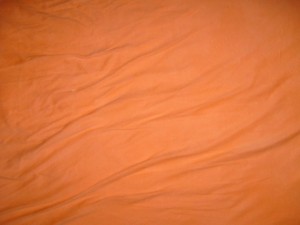 We're delighted to welcome a new borrower on the Money&Co. site. We can't make any representations about the business – other than to say that it has passed our strict quality-control process, otherwise known as our in-depth credit analysis.
So below we let Ultimate 99 Limited, which has been given a B rating with an indicative yield of 10 per cent, explain itself in its own words. The business is seeking £500,000 over four years. The loan is already more than half-funded, thanks to pent-up demand from registered lenders for new deals. There are 27 more days left to bid.
The company, in its own words, "manufactures mattresses, divans, sofabeds and soft furnishings and also imports beds and bedroom furniture. The business has a large online retail presence where we offer next day delivery and also wholesales to a select customer base. The success of the group is based on the ability to identify current trends and supply those products at a lower price as we do not have the infrastructure costs associated with traditional retailers and can therefore make significant cost savings.
"The business was set up in 2005 by a father and son team after having identified the market trend for online furniture sales replacing traditional high street retailers. The directors have extensive knowledge of the bed and mattress industry and were able to set up a reliable, cost effective supply chain and manufacturing facility. The business turnover has grown to the current level of £10m per annum in 10 years and with the online shopping trend continuing to grow the Company expects its growth to continue.
"The business uses web platforms including Ebay, Amazon, Groupon and our own website which give us a huge customer base and means that we are not over reliant on any key customers. The wholesale business has 5 main customers however this accounts for less than 15% of the group turnover.
"During the past 18 months the business has experienced a large upturn in sales both from organic growth and our ability to deliver additional on trend product lines. With our next day delivery service and competitive pricing we are confident that the business model is now proven to work. As the business generates more cash we will identify more lines and expand the products offered. Group turnover for the year to 31 March 2014 was £8.8m and projected turnover for the year to 31 March 2015 is over £10m."
For full details, registered lenders can access the loan's details. You can register here.
Risk 
*** We have used our best endeavours during credit analysis to ensure that the borrower's representations are true, but we do not warrant that this is the case. Please be aware that lending carries risk with it, and read our risk warnings on the Home page and in the Frequently Asked Questions.
---
---