Rewards And Risks Of P2P Lending - The Times Takes A 10-Year View

---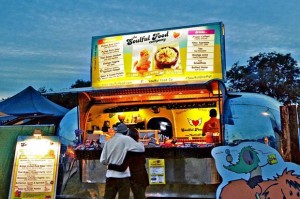 "Soulful Food is one of the businesses to have benefited from a peer-to-peer loan from Money&Co.," writes The Times.
Regular readers will know that at Money&Co. we tend to think of ourselves as new kids on the financial block. That's a reasonable position: tomorrow we'll be celebrating the anniversary of our formal, St Patrick's Day launch, after months of preparation and negotiation with potential borrowers and lenders. The platform for the first loan auctions opened at the end of April last year.
The very first peer-to-peer (P2P) business lending platforms began trading a decade ago, which means the whole P2P sub-sector of crowdfunding is, in financial terms, a toddler - a fast growing one, but a toddler nonetheless.
That 10-year anniversary has prompted a number of overviews of the industry. This one, from Carol Lewis of The Times, who covers small- and medium-sized businesses is as lucidly written as one would expect, coming as it does from a fine newspaper. The Times (subscription may be required) illustrates its piece with a picture of one of our borrowers, the food company, Soulful Foods.
"With the prospect of a lending Isa and the ability to invest pension funds in a greater array of products, the peer-to-peer lending industry is coming under scrutiny. Ten years since the launch of the first platform, there is a host of products on offer - all with very different lending profiles and rates of return. So what are the questions you need to ask before investing your cash?
Who do they lend to?
"Despite all being labelled peer-to-peer, there are vast differences in who they lend to..."
Money&Co. has facilitated loans to manufacturers (as the Financial Times put it the "landmark" £1 million non-property P2P loan to Mecmesin), training services companies, debt collection agencies, data centres, lawyers, and food companies.
What are the risks?
"The risks are, in part, related to who the loans are given to. Those platforms that invest in start-ups and small businesses tend to have greater default rates than those that lend to individuals.
"Other platforms try to safeguard losses in the same way as banks by securing loans against assets, including ThinCats, LendInvest and Money&Co."
We take a charge - "senior debt", with no other lender allowed - on the assets of the borrower. In the event of default, we can intervene and realise cash to pay lenders pack.
What are the returns?
"The rates vary greatly from fund to fund," continues Carol Lewis. "In many cases the rate of interest paid by borrowers, and therefore the return, is determined by the investors, who bid on how much interest they are prepared to loan against...
"Bear in mind whether any fees will be deducted, including payments to provision funds. You will also need to pay tax on investments, including bad debts ? although the chancellor has announced that bad-debt relief will be introduced from April 2016. The peer-to-peer sector will also be given a boost if the chancellor announces that loans can be incorporated into stocks and shares Isas or in a new lending Isa (Lisa)."

Money&Co. lenders are currently achieving a gross yield of 8.83 per cent on average.
Risk
It is very important that lenders appreciate that, while we vet loan offerings very carefully, lending carries risk. Please read the risk warnings on our Home page, and in our Frequently Asked Questions. See also this video, which explains more about lending, including the potential benefits of spreading capital across a range of loans to lower risk.
---
---