Keeping Financial Knowledge In The Family With The Sunday Times

---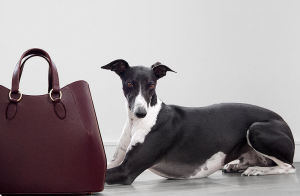 The Sunday Times today features our CEO, Nicola Horlick, and her fashion designer daughter, Alice. Alice's exquisite handbags - and equally delightful dogs - can be found at AEVHA London. One bag and one dog illustrate today's story on the Money&Co. site.
But back to The Sunday Times. The piece notes that "finances remain a taboo subject in many families. More than half the parents in Britain find it difficult to talk to their children about money matters, according to research by the Money Advice Service, which questioned 2,000 parents earlier this month". The article, excerpted below, features six "experts" and reveals how they impart knowledge to their children.
We should point out that risk is always a very important factor, and should be carefully considered before committing money to a person-to-person (P2P) business loan (referred to sometimes [see below] as person-to-business). That said, the Horlick family is putting its children's money where Nicola's mouth is...

Nicola Horlick, chief executive of the person-to-business lending platform Money & Co., was a leading fund manager for 30 years, and was dubbed the "City Superwoman" for juggling her career alongside bringing up six children.
Her children are now aged between 15 and 26. Her eldest daughter, Georgie, died from leukaemia in 1998 aged 12.
When Horlick was growing up, she says she and her brother were discouraged from working by their father while they were in full-time education ??? on the basis that they would have to spend a lifetime working.
While she took the same point of view with her own children, they have always been more eager to earn money than she was.
She said: "My eldest daughter worked as a teacher's assistant before travelling around South America during her gap year. The next one down worked for a film producer before she too went to South America. She is now a medical student and earns money tutoring children in between times.

"My eldest son is at Cambridge reading computer science and is able to make plenty of money during summer vacations as a techie. My youngest daughter worked for an ad agency during her gap year. Only my 15-year-old son has never earned any money."
Horlick added: "I do think it is very important to encourage children to save and to think about how to invest once they have left school.
"When they embark upon tertiary education, they are treated as being economically independent - even though they rarely are, in truth."
Horlick has provided guidance to her children when they have been looking to invest their earnings or money given to them by their grandparents.
She said: "Two of my children have become regular lenders on the Money & Co platform and there is huge rivalry between them in terms of the rates they are getting on their loans.
"My daughter is miffed because her brother is earning a better rate of interest, so she is becoming bolder when she is bidding."
*** See Alice Horlick's latest handbag collection here
---
---