Finding The Crowd In Busy Times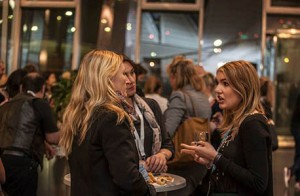 The run-up to the summer break is always a busy time – and never more so than this year.
Tomorrow, we have drinks at our Bruton Place offices. Lenders and borrowers can mingle with investors, as members of the Money&Co. team and some of the users of our services talk about their experiences. It's now almost exactly a year since we began to facilitate loans – although we'd been working hard in the background to find good companies and raise interest amongst prospective lenders.
On Thursday, Money&Co.'s CEO, Nicola Horlick, will address a Crowd Finders conference at The Crystal in east London. Here is the way crowdfunding intelligence platform, Another Crowd, reports news of the event. The Money&Co. tea, will be present, and we will offer our account of the happenings on this website.
*** A surge of cash has landed in the Olsen Doors & Windows loan action on site. This B-rated loan is 77 per cent funded, and has a current gross yield of 10.5 per cent. It closes in nine days. Please remember, that while we vet our companies very carefully and protect our lenders' interests with a debenture, or legal charge, on the assets of the borrower, lending carries risk with it. Please see the warnings on our Home page, in Frequently Asked Questions, and elsewhere on site.
---
---