The Crowd Is Coming To Money&Co.'s Party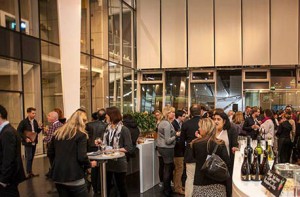 We have several dates with destiny this week.
The Money&Co. site has experienced another rash of bids for the loan offering from Olsen Doors & Windows (B-rated with a 10.5 per cent gross indicative yield at the time of writing). With eight days to go, 81 per cent of the £250,000 target has been reached. Meanwhile, Globavista (A-rated with a 9.9 per cent gross indicative yield at the time of writing) is making steady progress with nearly one quarter of its target achieved.
This evening sees our latest drinks reception for lenders, borrowers and investors in Money&Co. So the crowd really is closing in.
On Thursday, Nicola Horlick, Money&Co.'s CEO, will be at the Crowd Finders event in east London, where we she will feature amongst the "leading lights in the crowdfunding industry". Both events – tonight's drinks and Thursday's conference – promise to be fun and worthwhile from a business viewpoint.
There are still a couple of places left for the (free!) drinks reception at our London offices today. To claim the last places, Contact Us. Details of the Crowd Finders event can be found here.
Risk
Please bear in mind that lending carries risk. You are advised to read the risk warnings on our Home page and in our Frequently Asked Questions before committing capital to a loan.
---
---