Lenders, Borrowers And Investors Are Money&Co. Crowd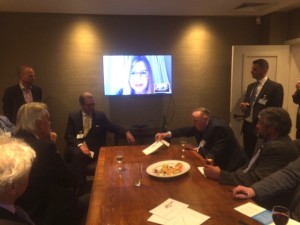 We'd like to thank the lenders, borrowers and investors for making yesterday's Bruton Place symposium such an engaging and interesting event.
Nicola Horlick, Money&Co.'s CEO, spoke to the assembled group via Skype linkage from California. Senior credit analyst, Toby Furnivall, then drilled down into the detail of Money&Co.'s stringent credit-analysis process. Subsequently, investment banking specialist, Lindsay Rhodin, spoke about the efficiency and clarity that Money&Co. has brought to the deals Lindsay has originated on site.
Money&Co.'s head of marketing, Rachel Green, brought the presentations to a close by outlining the "managed portfolio service" – whereby lenders with £100,000 or moer to commit can have their capital spread across the portfolio of Money&Co. loans. This is a discretionary service – the team manages the money for lenders – and the target yield is eight per cent per annum.
And so to east London. Crowdfundinsider highlights the Crowd Finders event on Thursday, where the crowdfunding process in all its forms – property-backed, equity, debt and rewards-based transactions – will be discussed and (we hope) explained.
"Speakers on the agenda include prominent industry names," says Crowdfundinsider.
Luke Lang – co-founder of Crowdcube
Nicola Horlick – Founder of Money & Co.
Julia Groves – Chair of the UKCFA
Thomas Davies – CIO of Seedrs
Nicola features prominently in the article, and says: "Our platform allows individuals to lend to companies. It is vital we disseminate our message widely so that companies know that finance is available at affordable rates of interest. The Bank of England reported in its 'Trends in Lending' report for the three months to November 2014 that there had been a surge in demand for funding from mid-sized UK companies, which is the area that Money&Co. operates in.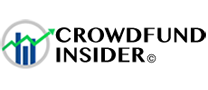 "BDO recently published a report that showed British Companies produced more turnover in 2013 than the German Mittelstand. They calculated that over the three years to the end of 2013, British mid-sized companies grow turnover by 33 per cent against 12 per cent for the Mittelstand."
"What we are doing is providing investors with better returns on their cash whilst also ensuring that a key part of our economy continues to grow. 9.2milion people are now employed by mid-sized companies in the UK."
Details of the Crowd Finders event can be found here.
---
---