Excitement Mounts As Olsen Knocks On £250k Door

---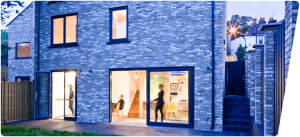 The excitement is mounting at Bruton Place as the countdown to the closure of our latest loan auction gets underway. Olsen Doors & Windows is attracting a host of bids – and has pulled in more than five per cent of its £250,00 target today.
This B-rated four-year loan has a gross indicative yield of 11.4 per cent at the time of writing – though that will probably go down if the target is hit before auction close. What happens then is that the more competitive bids to lend will knock out the bids from lenders seeking a higher yield.
The other bids on site are progressing well, and data tracking company Globavista has extended its deadline.

Risk
As regular visitors will be aware, we always remind lenders that lending carries risk. Please be aware of lending risk, and read the warnings on our Home page and in our Frequently Asked Questions.
Managing and highlighting risk are not unrelated to the way we are regulated as peer-to-peer (P2P) lenders. Below we offer part of a four-section blog on regulation in the excellent media outlet, Alt Fi News. This guest blog on regulation in the alternative finance industry comes from Jay Tikam, managing director of regulatory consultancy, Vidanvi.
"The UK operate a "Twin Peak" regulatory model where financial services firms are regulated by the Financial Conduct Authority (FCA) and the Prudential Regulatory Authority (PRA). Broadly speaking, the FCA is interested in consumer protection, integrity in the financial system and fair competition. The PRA is mainly concerned with financial stability. Most alternative finance businesses will only face the FCA as their primary regulator.
"The Financial Services & Markets Act (FSMA) is the legislation that apply to all types of financial services businesses in the UK. The FCA give effect to these regulation through their Handbook, which sets out detailed rules and guidance spanning in access of seven thousand pages (and it's growing).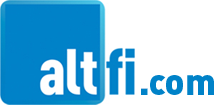 "It's up to firms to decide what specific provisions in the Handbook apply to their regulated activities and they need to ensure that they comply with those specific set of regulations on an ongoing basis.
"Regulation of the financial services sector is a huge topic that could fill a few books. However, we can briefly explore the main differences between the regulatory treatment for P2P and crowdfunding:
Regulated Activity – To fall within the regulated net, you must carry out a specified regulated activity. Broadly, P2P "operate an electronic platform in relation to lending" and crowdfunding platforms are involved in "arranging (or bring about) deals in investment". Other regulated activities may also apply.
Investors – P2P face little restrictions on the type of investors that can lend on the platform. , whilst "retail" or "unsophisticated" investors investing without advice can only invest a maximum of 10% of their assets designated for investment. Advertising (or financial promotions) to such clients is also tightly regulated;
Fund Raisers – Individual borrowers, small partnerships and unincorporated firms are protected by consumer credit rules in the case of P2P, whilst there are no such requirements to protect companies selling equity through a crowdfunding platform;
Capital Adequacy – Most financial services firms need to retain minimum regulatory capital buffers for unforeseen risk and to deal with scenarios that could lead to its closure. P2Ps need to retain a minimum of £20,000 until March 2017, when the requirement escalates to £50,000. Crowdfunding firms are subject to existing rules and typically need a minimum of £5,000 in addition to a prescribed professional indemnity cover, or a minimum of £50,000. The regulator may impose additional buffers;
"Living Will" Arrangements – Specifically, P2P platforms need to have robust plans in place to ensure orderly management and wind down of the loan book, in the event of it going out of business.
"In my view, regulations are still relatively light touch because the government and FCA don't want to restrain financial innovation and entrepreneurship. They will however become more stringent, with specific requirements for risk assessment, management and monitoring being introduced, for example."
---
---