Of Conferences, Crowds, Yields And Discounts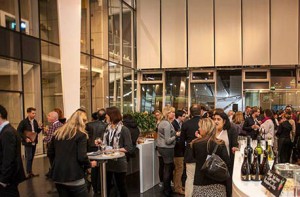 We apologise if this sounds a bit like gushing – but it really has been a very exciting and successful week for Money&Co. and its lenders and borrowers.

The Discovering The Power Of The Crowd Conference at the RAC club in London on Thursday attracted an excellent audience – described by Goncalo de Vasconcelos, co-founder and chief executive of SyndicateRoom, as "incredibly well-informed" as reported in CityA.M., our media partners in the event.
Here's the reaction from one attendee: the Tweet says it all:

Plans are afoot for a series of regional events, organised in association with local professional firms, notable lawyers and accountants. The crowd is the corwd – and that's more than just in London, after all.
In the evening of the conference, Money&Co. hosted drinks for lenders, borrowers and investors in Money&Co. itself. As these events usually are, the occasion was lively, entertaining and informative. Our marketing and business development team was able to explain how we go about our business and the services available to lenders. Our credit-analysis staff were able to explain the process of risk assessment and drill into th detail of our model.
And let's not forget the closing of the latest loan. Industrial Supplies Direct is the borrower of an A-rated two-year loan of £315,000. The deal closed at a gross yield of 8.6 per cent. We have more exciting projects in the pipeline.
*** Are you registered with Money&Co.? Our registered users had the opportunity to claim a ticket at last week's conference at a discount of £40 to the full £190 price, which included a star-studded line-up of speakers, lunch and networking drinks. Register to make loans and to benefit from future conference discounts by signing up here. It takes just a few minutes.
---
---