Picking Deals From Money&Co. Loan Stockpile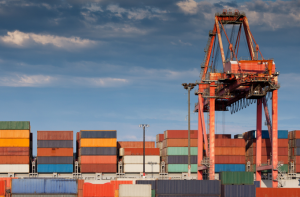 We have some exciting deals in the Money&Co. pipeline of loan offerings. But how do would-be lenders pick a borrower that suits?
One factor to consider is risk. Our credit-analysis process rates the borrowing companies on the inherent riskiness of the business, based on a large number of factors written into the Money&Co. credit algorithm, and the opinion of our aalysts who typically interview the management of the borrowing company as aprt of the process.
Please take a look at the Lend page on site, The credit ratings given for each loan equate to the relative risk of lending to each business (A+ the lowest risk, C+ the highest risk). The indicative interest rate for each credit rating is given below. This represents what we believe is a broadly appropriate interest rate for each category (these represent a gross rate, and do not account for Money&Co.'s fee for lending). You will note that A-rated loans have found a credit price of around 8 per cent, with loans rated at higher risk levels settled at a higher yield.
Diversification And Risk
When you lend to a small or medium-sized business, you inevitably take on risk. While we do extensive credit analysis of businesses seeking funds, it is possible that a business may fail. In that case, you may lose all or part of the money you have loaned to the business. Your capital is at risk, as is the income you would have been entitled to. You should invest only money that you are prepared to lose – and of the money you invest in small or medium-sized businesses, it may be prudent to spread your risk by investing across a range of companies operating in different commercial sectors. This is called building a diversified portfolio
As a lender, your money is always at risk. If the business you invested in goes bust you may lose some or all of your investment as the liquidators of the company sell its assets and distribute the cash to you and other creditors of the business. You are a secured creditor because we always take a debenture charge over the borrowing company's assets. A debenture is a way of asserting a claim over assets if things go wrong.
 Conference Discounts For Money&Co. Lenders

*** Are you registered with Money&Co.? Our registered users had the opportunity to claim a ticket at last week's Discovering The Power Of The Crowd conference at a discount of £40 to the full £190 price, which included a star-studded line-up of speakers, lunch and networking drinks. Register to make loans and to benefit from future conference discounts by signing up here. It takes just a few minutes.
---
---