'£230 Billion' P2P Market Awash With Exciting Opportunities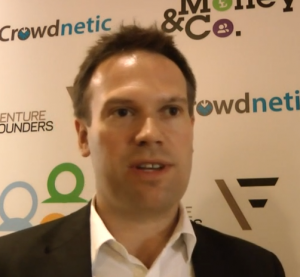 This Is Money, the personal finance platform, runs an interesting piece on what it calls the person-to-person marketplace, which it anticipates will be worth £230 billion in a decade.
This general article is well worth a read. It looks at the way technology allows us all to be better connected, and examines the economic efficiencies that come with that. The article includes phenomena such as car-sharing and other ways that new technology allows us to collaborate, co-operate and (of course) compete…
The financial section deals with the person-to-person or peer-to-peer (P2P) lending market. This is what we do at Money&Co. We bring businesses together with people, via our high-tech platform. Lenders can get excellent returns on capital, and businesses receive the money they need to grow.
Our borrowers tend to be later-stage companies with an established trading record and a history of profitability. Earlier on in their life cycle, young companies may offer equity – a stake in the business – in exchange for capital. The recent Discovering The Power Of The Crowd conference in London examined both debt and equity sources of capital for young companies. Here, James Codling, co-founder of Venture Founders (with a deal size of around £400,000, James's company does transactions of a size similar to those we do at Money&Co. – and, like our borrowers, Venture Founders' investee companies tend to be more mature businesses). See our interview with James here. 

*** Are you registered with Money&Co.?
Our registered users had the opportunity to claim a ticket at the recent Discovering The Power Of The Crowd conference at a discount of £40 to the full £190 price, which included a star-studded line-up of speakers, lunch and networking drinks. We are planning another conference in Exeter this autumn, with fuller detail to be released soon.Register to make loans and to benefit from future conference discounts by signing up here. It takes just a few minutes.
---
---