P2P Loans – A Risk, Or A Threat To Low-Yield Status Quo?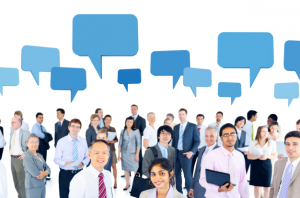 Lana Clements in The Express takes a look at the peer-to-peer (P2P) loan market, which is set for liberalisation and (we very much hope) inclusion as an eligible asset class in New Individual Savings Accounts (NISAs). Chancellor Osborne's Budget is on 8th July, and our fingers are firmly crossed.
In her Express article, Ms Clements notes that investment trusts (collective investment vehicles) that invest in P2P loans will be eligible for the favoured NISA (aka ISA) tax treatment from 1st July. She quotes a recent Yorkshire Building Society research on consumer attitudes.
"Savers can enjoy more flexible tax-free ISAs when new rules take effect in the Autumn that allow people to take money in and out of their account up to the annual limit. 
"At the moment, any money put into an ISA counts toward the limit – even if it's later withdrawn. 
"The range of investments that can be sheltered from tax will also be expanded and is expected to include so-called peer-to-peer savings. 
"The changes are aimed at encouraging saving but are set to create a wave of risk-takers, according to research by Yorkshire Building Society. 
"As a result of the changes, around one in ten have said they will "definitely" take more risk with cash, while four in ten will consider raising the stakes on their cash. 
"More than one in three savers say they are targeting a return of six per cent over five years, in spite of low interest rates and market volatility." 
Tim Wallace in the Telegraph takes a similar line: "Most savers do not understand the risks of peer-to-peer lending, the Yorkshire Building Society warned."
An earlier survey (this one is essentially a re-hashed version of an earlier piece of research in the Spring) is analysed here, on the Another Crowd crowdfunding intelligence platform – which goes on to look at relative degrees of risk: "There is some feeling in the crowdfunding industry that the survey is a piece of scaremongering. After all, banks and building societies currently offer savings products with yields at or close to historic lows. The survey focuses on awareness of security – an area where deposit-type savings accounts benefit from the Financial Services Compensation Scheme."
We have yet to discover whether the survey focuses on exactly what it is that savers understand when they put money on deposit with the banks and building societies. The Yorkshire offers some of the more attractive rates in this sub-sector, with a gross yield of 1.74 per cent on offer at the time of writing.
Is the society – whose executives say it will not be going into the P2P market – primarily concerned about deposit safety, or just worried about the disruption that new technology and a new asset class is bringing to this sector?
---
---