FinTech Fraternity (Well, Money&Co. At Least) Welcomes Amazon

---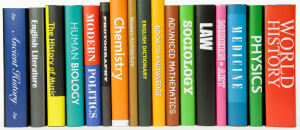 We welcome the Reuters report that Amazon is going into the small and medium-sized enterprise (SME) loan market. The technology leviathan has left book-selling far behind. It is set to launch an invitation-only lending scheme for some of its sellers: "[Amazon] will launch its business loan program for small sellers later this year in eight more countries including China, where credit is becoming a key factor in competing for new vendors and grabbing market share.
"Until now, the e-retailer has offered the service only in the United States and Japan. Amazon Lending, founded in 2012, now plans to offer short-term working capital loans in other countries where it operates a third-party, seller-run marketplace business, the head of Amazon Marketplace, Peter Faricy," told Reuters.
"The countries are Canada, China, France, Germany, India, Italy, Spain and the United Kingdom. "The service is on an invite-only basis and is not open to all sellers on Amazon's platform."
The Mirror is one of the other media outlets to report the story.

Why would we welcome potential competition? Because competition is good – for us at Money&Co., and for our lenders and borrowers - and we've consistently said that as a FinTech company, we know what's coming. As we reported just a few days ago: "Money&Co. is a technology company. We are all about bringing people together with business, yes. And money in the form of the loans we facilitate is involved, yes. But those loans happen because of a state-of-the-art 21st Centurytechnology platform at the heart of our business. We are part of a hybrid sector called financial technology, or FinTech, with (probably) a slightly greater empahiss on the "Tech" rather than the "Fin".
So it comes as no surprise to see UK Business Insider's recent article about a survey that reports the greatest threat to banking services as coming from technology companies rather than financial outfits."
*** Real Engineering is now almost 50 per cent of the way to its £376,000 target. The loan is A-rated, and has a current gross indicative yield of 8.6 per cent.
Risk
NB Lending carries risk. Read the warnings on our Home page and in our Frequently Asked Questions.
---
---