CityAM Takes Close Look At P2P Crowdfunding

---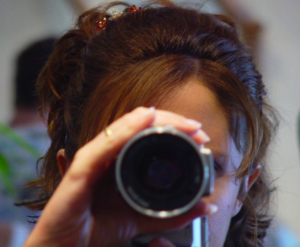 CityA.M. today looks at our sector of the crowdfunding market. Harriet Green sets the context: "Alternative finance grew by 168 per cent in the UK last year, according to a report by Cambridge's Judge Business School. While the oft-vaunted equity crowdfunding saw volumes totalling £83m in 2014, debt-based lending, via crowdfunding and peer-to-peer (P2P) platforms, made over £1.5bn available in 2014.
"The major categories – person-to-business lending (£749m), person-to-person lending (£547m) and invoice discounting (£270m) – each dwarfed equity. "Debt is huge, and it gets very little coverage," says Nicola Horlick, founder of Money&Co. "This is a proper asset class and should be considered by investors as an alternative to bonds and cash."
"But the definitions, differences and ins and outs of this fast-growing industry can be confusing. "The characteristics and risks with debt-based lending vary, and the blanket P2P/crowdfunding labels can be misleading," says Anil Stocker, co-founder of Market Invoice, an online marketplace which enables companies to sell outstanding invoices to raise working capital.

"The difference between a debt crowdfunding platform and a person-to-business (P2B) lender are usually considered cosmetic. There's "no difference," says Horlick. Money & Co is often called a crowdfunding platform, but it does the same as P2B lender Funding Circle, she explains.
"The problem arises around the lumping together of P2P and P2B – "P2P lending means just that, but it gets applied to corporate lending too," says Horlick. She favours the nascent US expression "marketplace lending" to "cover the whole lot... but everyone is already confused, so trying to change it may be difficult."
"For many in the industry, it's not worth splitting hairs. "I like to think of peer-to-peer as meaning 'equal-to-equal'," says Rhydian Lewis, co-founder of P2P lender RateSetter. "In other words, it's open to all, but no investor or borrower should be treated differently to any other, whether they're an individual or a business." The majority of RateSetters are individuals, but the market also includes sole traders, partnerships and companies as investors and borrowers.

"The bigger issue is substance. P2P lenders have had to spend much time and effort explaining how significantly they differ from payday lenders, for example. While the latter often offer borrowers annual percentage rates (APRs) of over 1,000 per cent, RateSetter currently averages around 7.4 per cent. The variety and terms of loans are far greater on a P2P platform, with fixed instalments frequently set by the lender and borrowers themselves. Most P2P lenders also have far higher credit and affordability thresholds, too."

*** Are you registered with Money&Co.? Our registered users had the opportunity to claim a ticket at last week's Discovering The Power Of The Crowd conference at a discount of £40 to the full £190 price, which included a star-studded line-up of speakers, lunch and networking drinks. We are planning another conference in Exter on 17th September in association with lawyers, Foot Anstey. Register to make loans and to benefit from future conference discounts by signing up here. It takes just a few minutes.
---
---