Discovering The Power Of The Crowd Revisted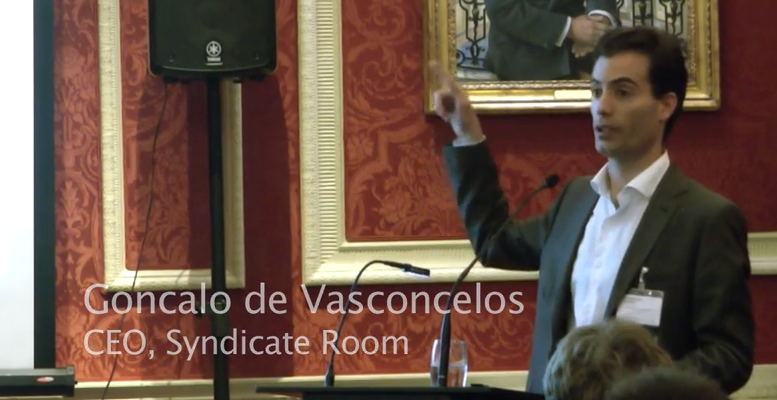 We're going to run a series of short week-end features from the recent, highly successful Discovering The Power Of The Crowd conference.
The conference covered how crowdfunding works for businesses as they grow. Starting with very young companies that need seed equity through to more mature businesses with higher valuations who will look to give away a smaller stake. Later still come the companies with an established track record of profit. Here, the need for growth is not compatible with giving away equity – so they look to peer-to-peer (P2P) crowdfunders like Money&Co. to provide loans.

Today, we offer an excerpt of a presentation by SyndicateRoom, one of the fastest-growing equity crowdfunders. The model is a cross between simply taking a stake and offering mentorship – Angel-style crowdfunding.
*** Real Engineering (Yorkshire) Limited is an A-rated loan with a gross indicative yield currently running at 9.5 per cent. The loan auction closes in two days.

*** Are you registered with Money&Co.? Our registered users had the opportunity to claim a substantial discount on tickets for the Discovering The Power Of The Crowd conference at the RAC Club in London. The day-long event included a star-studded line-up of speakers, lunch and networking drinks. See a short video of the day here.
We are planning another conference in Eexter on 17th September in association with law firm, Foot Anstey. Register to make loans and to benefit from future conference discounts by signing up here. It takes just a few minutes.
 Risk
Lending carries risk. See warnings on our Home page and in Frequently Asked Questions.
---
---