Forbes Latest On UK P2P Market Fireworks

---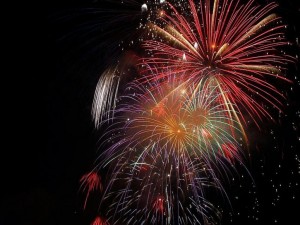 David Prosser in Forbes is the latest to report the good news for borrowers, lenders and (unarguably, after the July Budget) savers.
"Britain's peer-to-peer lending sector has just enjoyed yet another record quarter, lending more than £500m to consumers and businesses for the first time in its history. In total, the eight largest platforms in the sector made £507.4m worth of loans over the three months to the end of June, data published today by the Peer2Peer Finance Association reveals, taking the cumulative lending by the industry to £3.15bn," reports Mr Prossser.
"The figures also illustrate the growing diversity of the business models operating in the sector – the biggest lenders over the second quarter were the consumer loans platforms Zopa and Ratesetter, closely followed by Funding Circle, which facilitates loans to businesses. Not far behind came Lend Invest, which operates in the mortgage sector.
"'We have passed yet another milestone with our members facilitating over half a billion pounds of new loans in the last three months – at this rate we may hit £4bn by the New Year,' said Christine Farnish, chair of the Peer2Peer Finance Association. 'Strong growth continues across all parts of the market, reflecting the increasing trust that both lending consumers and borrowers have in peer-to-peer platforms.'
"[The] figures are further evidence of the extraordinary growth the UK's crowdfunding sector is enjoying, with cumulative lending having more than doubled in each of the past two years.
"That trajectory looks set to continue following the announcement in last week's Budget of a new type of tax-free individual savings account (Isa) aimed specifically at investors in the peer-to-peer lending market. The Chancellor said these accounts, inside which the returns on investments would be tax-free, would be available as soon as next April.
"Nevertheless, some sceptics remain unconvinced by the merits of the sector..."

We like another admonition of Ms Farnish, as quoted in an earlier Money&Co. report: "We would always urge caution. Don't rush into riskier forms of investing just because it is Isa-able."
*** Why not visit our knowledge hubs, where the facts about crowdfunding and in particular the P2P sub-sector of crowdfunding are laid out. We address topics such as: "Quick, Fast, Online Business Loans" and "What's the average yield on a peer-to-peer loan?"
Risk
Once more on the subject of risk, see this from our Lender Brochure which can be downloaded here: "Our experienced credit team subjects each application to a rigorous financial stress test. All companies must be profitable and have at least 3 years' filed accounts. All loans are 'senior', secured with a debenture, and range from £50,000 to £3 million or more. Money&Co. has a sophisticated credit analysis system, which enables the team to approve loans within 72 hours."
You should also read risk warnings on the Home and Lend pages and in Frequently Asked Questions.
---
---