Rate Rise? SMEs' P2P And Bank Funding At Critical Juncture

---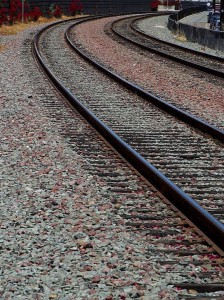 Today we offer the views of two well respected commentators on crowdfunding and peer-to-peer lending, both of whom believe we are at a critical juncture in the provision of funding for small and medium-sized enterprises (SMEs).
Ryan Weeks, editor of AltFi, looks at the impact of a projected rates rise in the UK: "Governor of the Bank of England Mark Carney confirmed last week that the long window of 0.5 per cent borrowing costs is coming to a close. Mr. Carney stated that the base rate cost of borrowing is likely to climb to just over 2 per cent. That amounts to half of the average historic norm between the founding of the central Bank in 1694 and the present. Nonetheless, the rate rise will likely have a marked impact on the lives of Britons.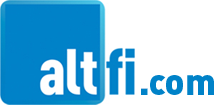 "Broadly speaking, a rise in the base rate equates to a greater cost of finance for borrowers, and better returns for savers. A base rate rise has often been cited by experts as a crucial juncture for the alternative finance space. The most frequently mooted point is that rising interest rates for traditional savings accounts may serve to devalue the central USP (superior returns) of the typical peer-to-peer lender.
"But is there weight to such assertions? Will P2P rates rise in tandem with the base rate? Will borrowers begin to branch away from increasingly expensive traditional suppliers of credit?"

We'll be answering that question ourselves in more detail later on this site. But the broad answer is: "Yes". There's a market in the commodity credit, when interest rates rise that commodity gets more expensive.
David Prosser meanwhile takes the rate-rise cue, and says in his Small Talk column in The Independent that SMEs need to get over their aversion to debt and seize the chance to get funding for growth now.
"Is a window of opportunity for small firms about to close?" he asks. "The public disclosure by Mark Carney, Governor of the Bank of England, that he expects interest rates to begin rising around the turn of the year has important implications for business borrowers - including those that are leaving it late to take advantage of the rock-bottom cost of credit.
'It has been more than six years since the Bank's Monetary Policy Committee cut base rates to an all-time low of 0.5 per cent. In the immediate aftermath of the credit crunch, the cost of borrowing was largely irrelevant for small businesses, since banks were extremely reluctant to lend to them. But more recently, for the past two years at least, the lenders have loosened their purse strings.
"Those firms that have wanted to take on new borrowing have very often found banks willing to accommodate them - and at a cost that reflects the unprecedented base-rate environment. All the more so given initiatives, such as the Funding for Lending Scheme (FLS), which have made it easier for banks to lend cheaply.

"Most small businesses, however, have not wanted to borrow. Quite the opposite: scarred by the recession and nervous about the banks pulling the rug from beneath them, they've concentrated on paying down debt.
"That's understandable but unfortunate. For in a recovering economy, small firms have all sorts of opportunities for growth. Many recognise that. This year alone, for example, business optimism in the sector has more than doubled, according to recent research from the accountancy firm BDO. The Federation of Small Businesses says a net positive balance of 14 per cent of small businesses intend to take on staff over the next three months.
"However, with so little new finance flowing into the sector, many firms will struggle to find the money they need to invest in new opportunities. That will limit their growth potential."

*** Are you registered with Money&Co.?
Our registered users had the opportunity to claim a ticket at the recent Discovering The Power Of The Crowd conference at a discount of £40 to the full £190 price, which included a star-studded line-up of speakers, lunch and networking drinks. We are planning another conference in Exeter on 17th September, with fuller detail to be released soon.Register to make loans and to benefit from future conference discounts by signing up here. It takes just a few minutes.
---
---