Don't Drown P2P Babes! Standard Calls For Enlightened Regulation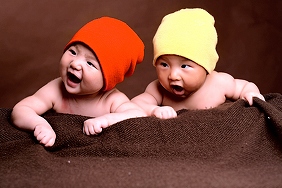 The Standard runs a cogently argued opinion on the policy vacuum after the change of leadership at the UK's leading regulator, the Financial Conduct Authority. The column highlights the need for continued enlightened regulation in the FinTech and P2P spaces – and a lighter touch in the equity sector.
"In the financial technology space, [the regulator] already had a system of consultation to help new firms structure themselves in ways which were compliant with the regulations.
"Public relations campaigns designed to bounce the regulator into drowning P2P lenders at birth"
"With respect to new businesses such as crowdfunding and peer-to-peer lending, the regulator had resisted and continued to resist clarion calls for action from existing organisations threatened by the arrival of these newcomers, which financed public relations campaigns designed to whip up a media storm that would bounce the regulator into drowning the rivals at birth.
"The growth agenda [of the ex-CEO of the FCA] met with a fair degree of scepticism in the City. But this points to the unfairness in his ousting. If he deserved to be fired, it was not because he upset the banks and insurance companies by standing up to them.
"Rather, it was at the other end of the City spectrum where his interpretation of investor protection was such that it has made the promotion of direct equity investment in this country difficult if not yet quite impossible."

*** Are you registered with Money&Co.?
Our registered users had the opportunity to claim a ticket at the recent Discovering The Power Of The Crowd conference at a discount of £40 to the full £190 price, which included a star-studded line-up of speakers, lunch and networking drinks. We are planning another conference in Exeter on 17th September, and another in London in October, with full detail to be released soon.Register to make loans and to benefit from future conference discounts by signing up here. It takes just a few minutes.
---
---