Babes In P2P Wood – Still Alive And Lending!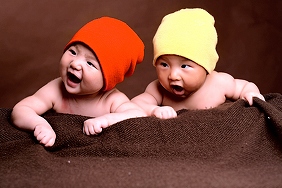 Is it all too good to be true? This month's emergency Budget and the excellent news about the advent of the Innovative Finance ISA (IFISA) was rapturously received by much of the media. Now, there's a slight shift of emphasis after the understandably shocked and terrified Cash ISA providers have launched expensive media campaigns focused largely on the soundness of the peer-to-peer lending model – or seeking to drown the babes of the nascent P2P industry at birth, as one commentator noted.
We agree that risk is vital in assessing the worth of P2P as an investment class in an IFISA. But yield and access should also be examined.

John Ficenec in The Telegraph reports that P2P lender Zopa at one stage had a default rate of 5.54 per cent, but that this was offset by a "Safeguard Trust" which returned cash, even during the crunch of 2008. No lenders have lost money, apparently. Elsewhere, he reports that another P2P platform, Ratesetter at one stage experienced losses over 2 per cent, in its first year of operation, but that since then, default have been running "safely" at under 2 per cent.
"The peer-to-peer websites also offer a degree of protection from funds of reserves. Zopa has established something called the Zopa Safeguard Trust, which currently holds £9.6m to cover any losses. This may sound enough for any eventuality, but putting it in perspective, the company has almost £500m of loans currently outstanding. The safeguard trust therefore represents 1.9pc of the loan book, and the highest default rate experienced was more than double that, at 5.54pc, in 2008. A crude measure, admittedly, but simply applying a default rate of 5.5pc to the current loan book would imply losses or about £27.5m, or more than twice the current safeguard fund."
But let's not forget to compare the yield and the access of cash deposits versus P2P loans. See our recent analysis of this issue. These are great days for income-hungry (but risk-aware) investors.

*** Are you registered with Money&Co.?
Our registered users had the opportunity to claim a ticket at the recent Discovering The Power Of The Crowd conference at a discount of £40 to the full £190 price, which included a star-studded line-up of speakers, lunch and networking drinks. We are planning another conference in Exeter on 17th September, and another in London in October, with full detail to be released soon.Register to make loans and to benefit from future conference discounts by signing up here. It takes just a few minutes.
---
---