Alternative Finance Equity And Debt Power On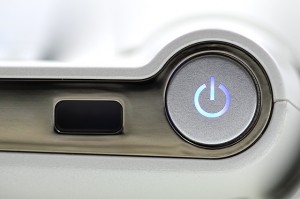 Power to the crowd… Alternative finance goes from strength to strength. We recently reported that crowdfunded loans have breached the £4 billion level in the UK. On the equity side of the the amount of funding raised by UK start-ups is also soaring. 
"[Raises] via the government-backed Seed Enterprise Investment Scheme (SEIS) topped £163 million last year; almost double the £85.9 million raised by business owners in 2012 to 2013," reports startups.co.uk.

"Highlighted in new research by Radius Equity, the findings also show that the government's Enterprise Investment Scheme (EIS) has reached its highest level with £1.46bn raised through the tax-relief initiative in 2014; an increase of 41 per cent.
"According to figures from HMRC, the number of businesses raising funds from private investors through EIS has also increased, up 10 per cent, from 2,465 in 2013 to 2,710 last year."
"SEIS has seen a similar boost with 1,996 businesses having raised funds through the initiative in 2014, an increase of 73 per cent. Whats more 1,695 businesses raised funds through the SEIS for the first time in 2014.
"Gary Robins, director at Radius Equity, said of the figures: 'EIS and SEIS are proving increasingly popular among investors, as they are now just two of the few government endorsed investment schemes with generous tax breaks.
"'EIS is doing what so many other initiatives have failed to do – get increased funding to small and medium enterprises, a vital part of the economy that has seen its funding through bank loans fall dramatically and continuously since the credit crunch.'"
We're delighted that equity as well as debt raises are doing so well. The loans we make at Money&Co. are designed to provide excellent returns on lenders' capital (currently averaging a gross yield of 8.8 per cent) and to find businesses the capital they need to grow. They are known as peer-to-peer (P2P) business loans.
The borrowing side of the equation is explained here.
Peer-to-peer borrowing allows people to lend directly to other people or businesses. Money & Co, a crowdfunding platform, focuses on bringing businesses together with people via the peer-to-peer or p2p process. The people lend directly to the borrowing company.
For more information about crowdfunding and P2P lending and borrowing, visit our Knowledge Hub.
---
---