Crowdfunding P2P On Growth (And Learning) Curve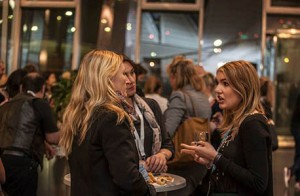 The portfolio tracker and dealing service iii.co.uk runs a sponsored feature on crowdfunding in general and peer-to-peer lending (P2P) in particular. While the mentions of individual market participnts are effectively paid-for, the preamble paints an accurate and encouraging picture of the state of health of our industry and its P2P sub-sector.
"Crowdfunding and Peer-to-Peer Lending offer an innovative way for consumers and businesses to lend and borrow money online. Figures from Nesta say that 2014 saw over £1.2 billion of loans and funding approved for consumers and businesses alike. 70 per cent of SME borrowers using Peer-to-Business lending have seen their turnover grow since secured funding, with 63 per cent of them recording a growth in profit, while P2P consumer lending platforms provided credit to 62,000 individual borrowers in the first three quarters of 2014.
"The UK market is growing rapidly, and according to think tank Nesta has more than doubled in size year on year from £267 million in 2012 to £1.74 billion in 2014. However, this rate of growth has attracted the attention of the City watchdog, the Financial Conduct Authority (FCA), which is concerned that people attracted by high rates of return do not appreciate the risks to their money. In regulating the industry it has set out new rules to restrict the types of consumers who can use 'alternative finance' and further protect them."
What's the average yield on a P2P loan? What is a good investment in today's market? How do you judge the value of an asset? A high yield often means a high level of risk. These questions and issues are examined in our Knowledge Hub here. 
Find out how to lend and register here.
---
---