New Loan Offer – M&E Provider Seeking 36 Months, Guide Yield 9%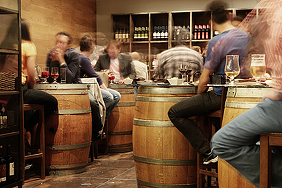 We're delighted to announce the arrival of a new loan on site. Selwyn Building Services (SBS) is seeking a three-year loan to accelerate its business development. The company has been through our rigorous credit-analysis process and been awarded a 'B' rating, with a guideline indicative gross yield of 9 per cent.
Below, we produce some of the business detail, as available to registered lenders. While we have used our best endeavours to ensure that all the statements below are accurate, the representations are those of SBS, not Money&Co.'s.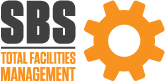 "[SBS is] a national provider of mechanical and electrical (M&E) pre-planned and reactive maintenance services primarily to the pubs and leisure sector. In addition SBS provides project based refurbishment and new build within the M&E skill base. SBS has been in existence since 2002 and is now recognised as one of the most respected M&E providers to the pub and leisure sector servicing a select number of blue chip clients. Many of SBS's client base has been a customer since the companies inception further demonstrating both the longevity and exceptional reputation the company has. The company prides itself on exceptional client service and the development of both its field engineers and in house support staff. Employing over 100 highly skilled workers, SBS is widely recognised as company expert in their field, year on year growth in revenues and a high profile select client base. SBS continues to experience managed year on year growth.
"SBS was formed in 2002 and has seen exceptional growth in both revenues and profits over the past 13 years. The company has a strategic three year plan to maintain its current client base and seek to continually improve service provision thus ensuring continual organic growth from existing clients, in addition SBS is looking to strategically position itself within the wider sector of pubs, restaurants and leisure as well as developing a footprint within a different but closely aligned sector such as hotels.
"SBS is widely recognised as a key M&E supplier within the facilities Management sector to clients such as JD Wetherspoon, Stonegate Pub Company, Greene King, Mitchells and Butlers, as well as a number of smaller restaurant and pub outlets."
For more detail, register as a lender.

*** Are you registered with Money&Co.?
Our registered users had the opportunity to claim a ticket at the recent Discovering The Power Of The Crowd conference at a discount of £40 to the full £190 price, which included a star-studded line-up of speakers, lunch and networking drinks. We are planning another conference in Exeter on 17th September, and another in London in October, with full detail to be released soon.Register to make loans and to benefit from future conference discounts by signing up here. It takes just a few minutes.
Yield & Risk
The average gross yield achieved by Money&Co. lenders is over 8.8 per cent. NB Lending carries risk. Read warnings on Home, Lend and FAQ pages.
---
---