We Are (Still) Upstarts… Join The P2P Lending Revolution!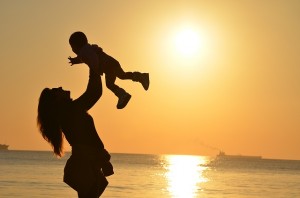 Kiki Loizou in The Sunday Times tells a story we thoroughly relate to. The crowdfunding lender wasn't Money&Co., but might well have been (assuming the company met our requirements of least three years' filed accounts, a history of profitability and acceptance of a legal charge [and no other debt] on the assets of the borrower to protect our lenders).
The story shows why we as peer-to- peer (P2P) business lenders are the way forward for businesses that need capital, for lenders who want to make a good return on their capital (far moe than the dismal savings rates currently on offer) – and why we in the P2P sub-sector of crowdfunding are good for the UK economy.

"Jenny Brown remembers the day she turned the bank away. At her Oxford office, the founder of Pampeano, a luxury leather goods business, received a long-awaited email carrying a loan offer. But despite her business generating impressive profits, she was asked to pay interest that made her eyes water. "It was ridiculous," said Brown.
"The 37-year-old had every right to be affronted. Since starting her business six years ago — with £100,000 she raised from selling her flat — Brown has been on a tear. More than 250 retailers now stock her polo belts and equipment, made from Argentine leather. Sales rose 40% last year and are on course to rise 30% this year. But she was ambitious for more and so, to fund further expansion, asked the bank for a £30,000 loan. To her dismay, the interest rate was exorbitant.
"'I wasn't impressed,' she said, so she turned to peer-to-peer lender Funding Circle. After a short online application, the money was handed over in two weeks."
"'Alternative lenders are exceptionally quick,' said Brown. 'More people are looking to the alternatives first because they are fed up with the time it takes banks to make a decision and with the possibility of being rejected.'
"Since the financial crash, peer-to-peer lenders have flourished, filling a funding gap for thousands of small companies. In its early days, the sector was considered the destination for bank rejects, but attitudes have changed.
"The nascent yet fast-growing industry is giving high-street lenders a run for their money. Many entrepreneurs now turn down bank offers in favour of fast cash from the plethora of lending platforms led by savvy British entrepreneurs. The sophisticated technology developed by the sites can assess the credit risk of a business and deliver cash much faster than a bank. And the sector is expected to keep on booming — last year about £1.6bn of loans were granted by alternative platforms, a figure that is set to almost double this year.'"

*** Are you registered with Money&Co.?
Our registered users had the opportunity to claim a ticket at the recent Discovering The Power Of The Crowd conference at a significant discount to the full price, which included a star-studded line-up of speakers, lunch and networking drinks. We are planning another conference in Exeter on 17th September, and another in London in October, with full detail to be released soon.Register to make loans and to benefit from future conference discounts by signing up here. It takes just a few minutes.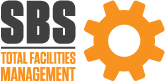 Yield & Risk
The average gross yield achieved by Money&Co. lenders is over 8.8 per cent. Selwyn Building Services, the latest loan offering on site, is seeking a three-year loan to accelerate its business development. The company has been through our rigorous credit-analysis process and been awarded a 'B' rating, with a guideline indicative gross yield of 9 per cent.The loan is 17 per cent funded at the time of writing.
NB Lending carries risk. Read warnings on Home, Lend and FAQ pages.
---
---