UK SME Funding Set To Accelerate Away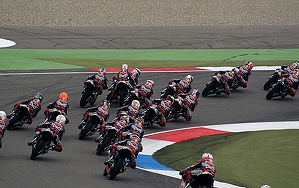 A recent article in The Financial Times brings back fond memories of friends at Cambridge University, working in the technology and alternative finance sector. The feature centres on the funding and development of an ultra-automated kitchen.
"Its success gives the lie to the widespread belief that the UK is bad at innovation or, at least, at making any money from it. Sadly, there is plenty of evidence in the other direction. "The UK leads the world in terms of research but if you look at the commercialisation of innovation, the UK lags behind," says Hanadi Jabado, who directs a start-up accelerator at Cambridge university's Judge Business School. "What we seem to be doing is to develop a concept and then sell it to international companies to optimise. We're preparing the lunch, we're cooking the lunch, but someone else is eating the lunch."

"The list of innovative UK companies lost to overseas in recent years is extensive, with the most high profile perhaps being the sale of software maker Autonomy for $11bn to US giant Hewlett-Packard in 2011. And the phenomenon is not new. While many breakthroughs in scientific chemistry happened in the UK, Cambridge university's Professor Jaideep Prabhu points out it was German firms that converted this knowledge into a huge — and profitable — industry in the early 20th century."
Back in May, Money&Co. co-sponsored a conference on discovering the power of the crowd, and the university's Bryan Zhang of the Cambridge Centre for Alternative Finance, a leading authority on our sector, was one of a series of excellent speakers.

"The Cambridge Centre for Alternative Finance will continue representing and advising on developments in alternative finance, to ensure that this emerging field of financing is mainstreamed in policy circles. Our research output will form a basis for, and be captured in, the Annual UK Alternative Finance Industry. This will be a continuation of our collaboration with Nesta, PwC and ACCA to produce this publication…"
We are about to announce full detail of another conference. Watch this space.
Discovering The Power Of The Crowd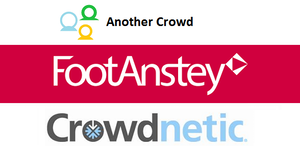 *** Are you registered with Money&Co.?
Our registered users had the opportunity to claim a ticket at the recent Discovering The Power Of The Crowd conference at a significant discount to the full price, which included a star-studded line-up of speakers, lunch and networking drinks. We are planning another conference in Exeter on 17th September, and another in London in October, with full detail to be released soon.Register to make loans and to benefit from future conference discounts by signing up here. It takes just a few minutes.
---
---