Courting Crowdfunding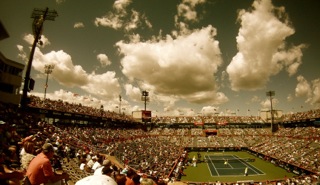 In the Telegraph this week, Rebecca Burn-Callender reports that UK tennis great Andy Murray has made three investments in UK start-up companies since joining the Seedrs advisory board in June.
He selected three UK companies; Tossed, Trillenium and the Fuel Ventures Fund. In the article he explains his motivation for investing in the companies as well as the overall appeal of investing in British businesses. He identified companies that shared his interests to make his investments in.
Seedrs is an equity-based crowdfunding platform that deals in selling parts of businesses as compared to debt-based crowdfunding that is loan-based. In any case, it is another inroad toward moving crowdfunding into the mainstream financial market.
Before committing any capital, potential lenders should be fully aware of the risks of lending. See the risk warnings on our Home page. See also the detailed statements of risk in our Frequently Asked Questions
---
---