The Revolution In SME Funding Heads South West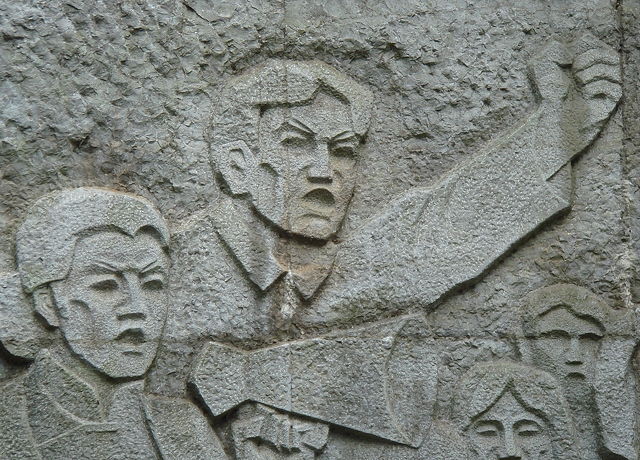 The crowd is coming to the South West. September will see a conference of industry leaders in small-business funding, venture capital and alternative finance, including the two major forms of crowdfunding – peer-to-peer (P2P) debt, and equity.
Co-sponsored by the South West's top law firm, Foot Anstey, which will be hosting the event in its Exeter conferencing facility, the day will provide public examination and debate of the issues that are driving the UK economy forward. Money&Co registered users qualify for a discount on seat prices (see foot of article).
Nicola Horlick, CEO of Money&Co. will be speaking at the event, which is scheduled for 17th September. "I'm delighted to make a contribution, and very pleased that Money&Co is co-sponsoring the event with hosts, Foot Anstey," said Nicola. "The talent in that room really does have the ability, drive and knowledge to help transform the fortunes of the unsung heroes of the UK's economic recovery – small and medium-sized businesses (SMEs)."
The conference's speakers will address how alternative finance (and some of the specialists in maionstream banking) can:
revolutionise the capital funding of small and medium-sized businesses
provide a balanced portfolio of high-yield debt and risk-weighted equity for individual investors and lenders
provide seed and mezzanine equity capital for youngerSMEs, and loan credit for more mature companies
drive economic growth in a dynamic, but mindfully and transparently regulated fashion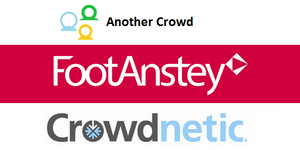 Below we set out the major topics that speakers (listed in italics) will address. They include:
The greening of alternative finance and crowdfunding
Overview of the crowdfunding landscape
How modern finance is transforming itself
Why alternative, eco-friendly investment is becoming an imperative
Julia Groves, Chief Executive, The Trillion Fund, chair the UK Crowdfunding Association.
How Crowdcube, the leading Exeter and London-based equity crowdfunder, began – and where it is going.
The opportunities for raising funds via crowdfunding
Understand Crowdcube's success and how it has developed
How Crowdcube started in Exeter and where it is now
Moving from raising capital for start-ups…
…to now also helping later stage companies seeking second- and third-round financing
Realising the founders' vision to help small companies obtain equity capital.
Luke Lang (Co-Founder and CEO, Crowdcube.com) – pioneer of equity latest stage equity crowdfunding. 
How crowdfunding can bring the benefit of high finance to investors
How platforms like VentureFounders assess a company and its potential return for investors
How platforms pick sophisticated companies for sophisticated investors
Calibre of company – selecting a company suitable for investment
What you should look out for
James Codling (Co-founder, VentureFounders) – Highly experienced in private equity, investment banking – a financier with direct experience of building his own start-up.
Matt Penneycard, Head of Downing Ventures asks whether equity crowdfunders are a threat or a potential partner for venture capitalists. Henry Humphreys of Foot Anstey will debate the issue with him.
Crowdfunding's new horizons
Why the future of crowdfunding is debt over equity
Why SMEs drive the economy and provide great yields
P2P debt crowdfunding in the UK, US and beyond
Nicola Horlick (Chief Executive, Money&Co.)
Crowdfunding as a super-secure asset
Why secured debt is best
Secured yield v unsecured yield v Financial Services Compensation Scheme
P2P – the future
Ian Anderson, (Marketing Director, Archover)
The digital market in action –
Real-time deal flow demonstrated by MarketWatch across equity, P2P and other sectors. The fast-moving market in real-time action.
Adam Braggs (Chief Executive, Crowdnetic Europe)
Navigating a regulatory minefield –
Can the law regulate crowdfunding and alternative finance successfully? Four senior lawyers discuss the issues:
Can the law regulate crowdfunding and alternative finance successfully?
Is the digital age susceptible to the constraints of the rule of law?
Comparisons with music, libel, super injunctions?
What role can regulators play in the digital age – mentors, NEDs?
Will institutions squeeze the crowd out of crowdfunding? Is this a regulatory solution or bias?
Discovering The Power Of The Crowd
The day includes coffee, lunch and is followed by drinks. It's a great chance for borrowers, lenders and investors to meet and ask questions of the people who are driving the financial revolution in SME funding.
Discount For Registered Users
Are you registered with Money&Co.? Our registered users qualify for a £50 discount for a seat at this exclusive event. There are fewer than 60 seats left at the time of writing. Registered users can click here to claim their discount.
---
---