Going, Going… Gone? P2P Loan Auction Model In Play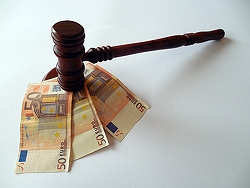 Our friends (and friendly competitors) at Funding Circle have made an interesting move. Instead of inviting lenders to bid to lend money to borrowers, our fellow peer-to-peer business lenders have decided to fix the yield of a loan themselves. So the marketplace moves from an auction to becoming a shop – no haggle, no gaming, just an evaluation of yield versus risk.
Crowdfunding intelligence platform, P2P Banking puts it this way: "British p2p lending marketplace Funding Circle introduces a new model today. All new loans will be issued at fixed interest rates set by Funding Circle, reports P2P banking.
"Coming right after Funding Circle's fifth anniversary, and £792 million originated in loans to SMEs, the step to discontinue auctions is a major change in the way the marketplace operates."
"Spokesman David de Koning said that there were major drawbacks associated with the auction model for borrowers as well as lenders. Borrowers lacked certainty of the final interest rate until the auction period was over which led to some of them cancelling their loan application. Investors on the other hand experienced cash drag and sometimes had to make multiple bids to ensure they participate in the loan they wanted."
Currently on the Money&Co. site is a B-rated loan with an average gross yield of 10.6 per cent. Some lenders have offered to extend credit at a lower rate, some at a higher rate. As and when the loan is filled, the lower bids will knock out the offers of more expensive credit. Is this all too complicated? Would you like us to offer fixed-rate deals (the shop as opposed to the auction?). Please use the Contact page to let us know.
Risk
By lending, capital is at risk. We have a conservative credit-analysis model and take a debnture on the assets of borrowers, but please read the risk warnings on our Home and Frequently Asked Questions pages. 
---
---