P2P FinTech Paypal App Further Disrupts Banks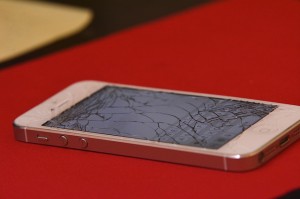 Just to remind you, as peer-to-peer (P2P) crowdfunders bringing people and businesses together, we are a FinTech business – that is, a financial technology business. 
Christine Farnish of the P2P Finance Association, an industry body that represents some of the older players in the P2P sector, writes in CityA.M. on an innovative P2P-focused app from Paypal. This is further evidence of the move from taditional banking – loan business can now be conducted on mobiles and tablets. We're not competing with banks in the P2P FinTech sub-sector: we are replacing them.

"Anyone who has kept an eye on the financial services landscape over the past decade will have noticed that digital technology is transforming and disrupting many traditional product markets," writes Ms Farnish. "The latest innovation is from PayPal, an early pioneer in online payments, who are offering a smartphone app to help get your money back if you've lent it to family and friends.
"The concept of the shared economy which brings peers together (P2P) is no longer something vague – it is transforming the foreign exchange market, the hotel and travel industry, and even helping people find car parking spaces.
"Most significantly in the UK, P2P is changing a number of retail financial services markets including the provision of unsecured and secured loans to consumers and to small businesses and the supply of working capital to SMEs by means of invoice finance."
There are just three days to go on Money&Co.'s current loan offering. Over 84 per cent of Selwyn Building Services £250,000 B-rated loan offer is now filled. The current indicative gross yield is 10.5 per cent. It is reasonable to expect this to fall if the offer is filled ahead of deadline, as cheaper offers of credit will then knock out the more expensive bids.
Risk
NB: When lending, capital is at risk. See warnings on our Home, Lend and Frequently Asked Questions pages.
---
---