Crowdfunding Growth Route Finds SME Favour

---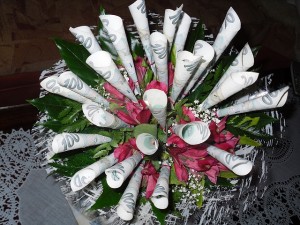 Our friends at TechWorld offer an interesting insight into the contemporary process of funding small and medium-sized businesses (SMEs). The article traces the thought process of SME executives deciding between crowdfunding and more traditional venture-capital funding to help their businesses grow.

"The company is growing 'pretty rapidly', Navmii's CEO, Peter Atalla, tells Techworld. It employs 40 people in three office locations including London, San Francisco and St Petersburg in Russia, 30 of which are a mix of engineers and AI researchers.
"Atalla used investment from his own company as well as friends for seed capital, and completed a Series A funding round with Talis Capital, an investment fund based in London. It raised £2 million. Now it is turning to crowdfunding - but not necessarily for the money.
"Atalla says: 'One of my friends raised money on Crowdcube a few months ago and told me the benefits. It is not just about capital for us.'
Navmii wants to gain from the marketing boost a crowdfunding campaign can bring."
Once upon a time, the prime sources of early-stage funding were friends and family, or the tortuous process of a bank loan. Then along came venture capitalists, who may offer money – but sometimes only for a large chunk of equity, a seat on the board, and a pound or tow of proverbial flesh.
Crowdfunding, be it equity or debt (the speciality of Money&Co.) has changed all that.
"SMEs value the swiftness of our crowdfunding process," says Nicola Horlick, CEO of Money&Co. "It's the clarity and efficiency that we bring to a loan, as well as good credit rates that our borrowers find attractive. We may say "no" – we often do – but if we decline an application we do so quickly. That's one reason why alternative finance, with crowdfunding at its core, is becoming so popular."
Andrew Pena, managing director of Cubism Law, agrees: "As a law firm in the corporate and commercial world, we are increasingly seeing the importance of alternative funding, of which crowdfunding is becoming one of the most important parts."

One of the most telling quotes from the SME executive was the decision to go for crowdfunding (albeit equity rather than debt) because of the social impact of the process. By raising money from the crowd, a company is also creating its own market as it showcases the virtues of the business.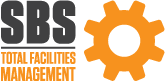 There are just hours remaining on Money&Co.'s current loan offering. The Selwyn Building Services £250,000 B-rated loan offer is now 100 per cent filled, but the cost of credit is falling as bids to lend at lower rates knock out higher bids. The indicative gross yield is 11.3 per cent at the tome of writing.
Risk
NB: When lending, capital is at risk. See warnings on our Home, Lend and Frequently Asked Questions pages. See in particular "What are the risks of being a lender?" in FAQs.
---
---