New Loan Set For Take Off - Plus Big Money&Co. Conference Discount Offer

---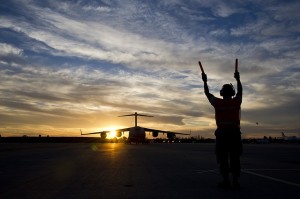 Today sees the launch of a new loan offering. Money&Co. lenders have the opportunity to extend credit to Norvic Aero Engines Limited, an airplane engine repairer.
The loan is B-rated and the borrower is seeking £317,000. At the time of writing it is 5 per cent filled with an indicative gross yield of 9 per cent.
This is an extract of what the company says of itself: "Norvic is a light aircraft engine overhaul and refurbishment business that specialises in Lycoming and Continental piston engines. It has a team of 20 staff including 12 highly skilled engineers, who carry out refurbishments, adhering to the strict quality standards that are required in the aerospace industry. Norvic is currently accredited by EASA (Europe), CARC (Jordan), CAA (Philippines), and GCAA (USA). It is also in the process of being accredited by the FAA (for USA and many other countries worldwide).
"The business has operated for over 25 years under a number of different ownerships. The current company was incorporated in 2008 when the Managing Director (MD) - Richard Boddie - acquired the business. Under Richard's ownership, the business has built up a strong asset base of parts and engine cores that Norvic consider give it an advantage over its competitors. Maintaining a stock of engine cores (the basic building block of engines) allows it to respond quickly to customers, minimising their aircraft down time. In December 2014, Richard sold the business to funds advised by Thames Valley Capital (TVC) whilst continuing to run the business as MD. TVC's involvement in the business adds a new level of financial support and strategic governance that will allow the management team to focus on continuing to grow the business."
For full details of the offering, registered users can click here.

If you aren't registered, click here to do so. Once registered, you will automatically qualify for a substantial discount on the business funding and crowdfunding conference that Money&Co. is co-sponsoring with our friends at Cubism Law.
The day-long conference features a star-studded alternative-finance line-up, including Andrew Pena of Cubism Law, Nicola Horlick of Money&Co., Julia Groves of the UK Crowdfunding Association, James Codling of VentureFounders, Angus Dent of Archover, and Adam Braggs of Crowdnetic. Leading national and industry journalists will cover the event. Networking lunch and post-conference drinks are included in this useful, practical, cutting-edge programme.
Money&Co. registered users qualify for a 16 per cent discount on the full £150 price. To register with Money&Co., click here.
To see the full programme (which is subject to change) and buy a ticket, click here.
Risk
We have done due diligence on the Norvic offering and we believe that the borrower's statements are true – but we cannot and do not warrant that this is the case. Bear in mind that lending puts capital at risk. Please read the risk warnings on the Home, Lend and Frequently Asked Questions pages.
---
---