The Changing Face Of Alternative Finance

---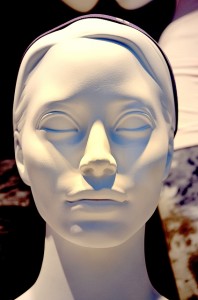 We keep hearing that the face of finance is changing. And it is: the alternative is becoming the mainstream, with crowdfunding at its centre.
One of the most trenchant iterations of this view comes from a recent blog in Tech City News by Russell Gould.
"According to finance supermarket, Funding Options, SMEs in the UK alone are now using £76 billion worth of alternative finance – a 43 per cent rise on last year's total of £53bn. This is 46 per cent of the value of traditional term loans and overdrafts, which have fallen to £163bn according to Bank of England figures, representing a fall of 5 per cent from £172bn a year ago, and 17 per cent from £197bn four years ago.
"No wonder investment in the sector keeps on coming. But we're still only scratching the surface. Something that is recognised by the government, who since May's election have announced a raft of measures to help small businesses access the finance they need to grow.
"The latest in these developments is the minister for the Cabinet Office, Matt Hancock, announcing his intentions to increase small business spend during the next five years. Between 2013 and 2014, the government worked with SMEs using £11.4 billion worth of investment, equal to 26 per cent of the central government's budget. Hancock intends to spend an extra £3 billion a year by 2020, increasing government spending with SMEs by a third."
Russell would fit in perfectly at the forthcoming Cubism Law, Another Crowd and Money&Co.-sponsored conference. Alternative Funding: New Solutions To Old Problems will take place at the RAC in London on 12th October. The first part of the conference, which also includes a case study of a successful equity raise, looks like this:
The greening of alternative finance and crowdfunding

Overview of the alternative finance and crowdfunding landscape
How modern finance is transforming itself
Why alternative, eco-friendly investment is becoming an imperative
Julia Groves, Chief Executive, chair the UK Crowdfunding Association. Followed by interactive Q&A - Moderator: Ryan Weeks, editor, Alt Fi
How crowdfunding can bring the benefit of high finance to investors
How platforms assess a company and its potential return for investors
How platforms pick sophisticated companies for sophisticated investors
Calibre of company – selecting a company suitable for investment
What you should look out for
James Codling (Co-founder, VentureFounders) – Highly experienced in private equity, investment banking – a financier with direct experience of building his own start-up.
Crowdfunding's new horizons
Why the future of crowdfunding is debt over equity
Why SMEs drive the economy and provide great yield
Nicola Horlick (Chief Executive, Money&Co.); Q&A – moderator, Andrew Bird (Cubism Law)

Networking lunch and post-conference drinks are included in this useful, practical, cutting-edge programme.
Money&Co. registered users qualify for a £25 discount on the full £150 price. To register with Money&Co., click here.
To see the full programme (which is subject to change) and buy a ticket, click here.
---
---