Moneywise Goes Back To P2P Basics

---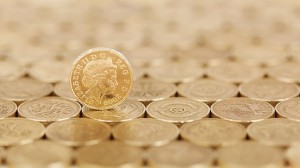 Moneywise explains the basics of peer-to-peer lending, and does a rather fine job of explaining what it is we do here at Money&Co. "Rather than remain in poor-paying high street savings accounts, the more adventurous among you will be far better suited to taking on more risk with different products entirely. Those of you who are fed up with banks and building societies but not quite ready for the stockmarket, why not look at the peer-to-peer (P2P) sector?
"P2P websites pair savers with borrowers, acting like middlemen in that they offer a place for the two groups to come together and agree lending arrangements.
This means savers are in effect 'lenders', lending their own money (in the shape of a deposit) to those who wish to borrow; and getting a return on their money from the loan rate charged to borrowers (this loan rate is cheaper than the rate offered to borrowers by high street banks and building societies - otherwise borrowers would have no need to visit a P2P lender in the first place)."
After going back to basics, the article offers a series of case studies of P2P lenders. To read them, click here.
Alternative Funding Conference - Last Few Seats

Don't miss out on the last few seats at the 12th October conference - Alternative Funding: New Solutions To Old Problems. Co-sponsored by Cubism Law and crowdfunding intelligence platform, Another Crowd, the day-long event features the UK Crowdfunding Association, a case study of a successful equity raise effected by Cubism Law, presntations from VentureFounders (high-end equity experts), Money&Co.'s Nicolas Horlick, and fellow P2P lender, Archover, whose presentation outline is reproduced below.
Crowdfunding as a super-secure asset
Secured yield v unsecured yield v Financial Services Compensation Scheme
P2P – the future
Networking lunch and post-conference drinks are included in this useful, practical, cutting-edge programme.
Money&Co. registered users qualify for a £25 discount on the full £150 price. To register with Money&Co., click here.
To see the full programme (which is subject to change) and buy a ticket, click here.
---
---