French Crowd Grows – Plus New Solutions Alt Fi Conference Latest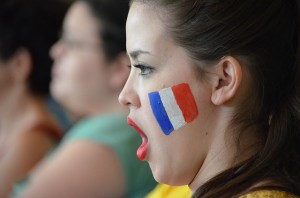 We're waiting for new statistics on crowdfunding growth in the UK, but can offer the latest from the other side of the Channel. France's crowdfunding market has doubled in size, but is still dwarfed by its UK equivalent, report our friends at Crowdfundinsider.
"The French national association of crowdfunding platforms has released the sector's market numbers for the first semester of 2015: a 100% increase from the same period last year. Results were said to be "encouraging" as France is still a very long way from catching up with the UK. Among the needed improvements, the association listed 15 regulatory hurdles and how to remove them."
This reflects our take on the market, with France as the next-biggest European player, as depicted in the Money&Co. site's knowledge centre:
The UK is the undisputed leader of the European alternative finance market, with E2,377 million of assets committed via online media.
France is the next largest market in Europe with E154 million in its online alternative finance industry.
For more – including a market overview, facts and tips for lenders and borrowers, see this article and the related pieces in the knowledge hub.
Alternative Funding: New Solutions To Old Problems 

Borrowers and lenders in debt crowdfunding and investors in equity crowdfunding raises will be interested in our forthcoming conference: "Alternative Funding: New Solutions To Old Problems". Cubism Law, and Crowdfunding intelligence platform, Another Crowd, are also sponsoring the event.
The day-long conference, to be held at the RAC club in London's Pall Mall on 12th October, will examine how in today's world it is possible to:
Survey alternative finance, including crowdfunding, examine seed and mezzanine equity capital, loan credit and other products from diverse sources
Maximise the funding opportunities of alternative finance and crowdfunding
Provide a balanced portfolio of high-yield debt and risk-weighted equity for individual investors and lenders
Create a new asset class of intellectual property, safeguarded within an agile regulatory framework
Drive crowdfunded economic growth in a dynamic, but ethically and transparently regulated fashion
This useful, practical, cutting-edge conference includes lunch and networking drinks. To claim the last places – with a £25 per cent discount for Money&Co. users – click here.
---
---