P2P: Of Borrowers, Barbers And Beer - Plus Conference Latest

---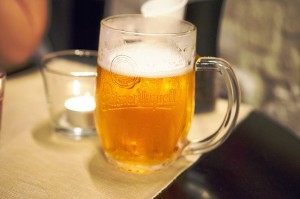 Today, as promised, we run the second part of accountant Mandy Mitten's appraisal of the state of the peer-to-peer crowdfunding loan market, as published in Bytestart.
"Since 2014, the industry has seen regulation by the FCA. Lending companies must adhere to Principles for Business, preparations must be in place in case any platform should go under, and all conduct is monitored and reviewed.
'The additional confidence and faith in the security of P2P/P2B lending is evidenced by the continued growth of the industry.
"For the borrower, in many ways getting a peer-to-business loan is a similar process to getting a normal bank loan. Credit is checked by a credit reference agency, often alongside the additional requirements of many lending platforms.
"But because banks have been more averse to risk since the credit crunch, many traditional financial lenders are still conservative about who they will lend money to, and the rates they will charge.
"Stringent regulations are also commonplace in many big banks due to their size, and there are specific rules and guidelines which must always be followed. That means very little room for flexibility and negotiation.
"Increasingly banks are working with P2P lenders, referring customers to them if they are better placed to offer more appropriate funding."

Our current offerings are ticking over nicely, with the B+ rated airplane fitter loan already 61 per cent funded at a gross indicative yield of 9.8 per cent. Money&Co.'s A-rated barber-shop loan (get a haircut and a free beer when you come to the salon is the clever marketing tactic) is currently offering 9.6 per cent, and is 39 per cent funded.
Risk: Remember loan is at risk when lending. Read warnings on our Home, Lend and Frequently Asked Questions pages.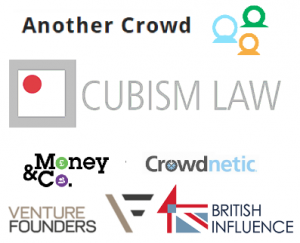 Alternative Funding: New Solutions, Old Problems
This day-long conference, to be held at the RAC club in London's Pall Mall on 12th October is a must for would-be borrowers, lenders looking to build an income portfolio, or investor seeking high-quality assets.
Over the course of the day, we will examine how in today's world it is possible to:
Survey alternative finance, including crowdfunding, examine seed and mezzanine equity capital, loan credit and other products from diverse sources
Maximise the funding opportunities of alternative finance and crowdfunding
Provide a balanced portfolio of high-yield debt and risk-weighted equity for individual investors and lenders
Create a new asset class of intellectual property, safeguarded within an agile regulatory framework
Drive crowdfunded economic growth in a dynamic, but ethically and transparently regulated fashion
This useful, practical, cutting-edge conference includes lunch and networking drinks. To claim the last places – with a £25 per cent discount for Money&Co. users – click here.
---
---