Exchanging The Norm – Alternative Finance Forges Ahead

CityA.M..'s Harriet Green, a leading journalist in crowdfunding and a moderator at next Monday's Money&Co. co-sponsored conference, reports on a very welcome move – one that moves our "alternative" sector yet further into the mainstream.
"City investors are getting an exchange to trade crowdfunded investments, as the UK's first crowdfunding marketplace launches today.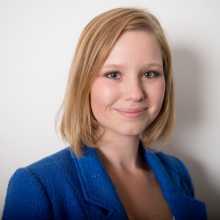 "Crowdfunding platform Crowd2Fund is opening "The Exchange", where investors will be able to sell off investments and access their capital.
"Crowd2Fund, which launched in late 2014, is an FCA-regulated platform specialising in revenue loans. But trading on the new marketplace won't be limited to investments made on this platform – it'll be opened up to exchanges of investments made on any crowdfunding campaign."

Here is the timetable for the afternoon of Monday's conference:
Alternative Funding –  New Solutions To Old Problems
14.00  – Crowdfunding's new horizons
Why the future of crowdfunding is debt over equity
Why SMEs drive the economy and provide great yields
Nicola Horlick (Chief Executive, Money&Co.); Followed by Q&A with Iona Bain, Young Money Blog.
14.30  – SMEs prosperity in Europe
British Influence (BI), led by Peter Wilding, is a cross-party campaign to keep Britain in a reformed EU. BI's Prosperity Forum, led by Nicola Horlick, focuses on SMEs, and argues that British membership of the EU makes us a stronger, more secure, more influential and richer country.
Peter Wilding – Q&A – moderator, Iona Bain.
15.00 – The digital market in action
Real-time deal flow demonstrated by MarketWatch across equity, P2P and other sectors. The fast-moving market in real-time action.
Adam Braggs (Chief Executive, Crowdnetic Europe), moderated by Harriet Green of CityA.M.
15.20 – Panel discussion Q&A
Plans and strategies that build success
Regulation – friend or foe?
Debt v Equity for borrowers/investees
Debt v Equity for lenders/investors
The day's hot topics revisited
With Nicola Horlick (Money&Co.), Adam Braggs (Crowdnetic), David Salamons, Andrew Bird of Cubism Law, Angus Dent (Archover), James Codling (VentureFounders), Harriet Green (CityA.M.), moderated by Share Radio's Ed Bowsher.
The day includes lunch, and networking drinks
SMEs looking for funding, would-be equity investors, and potential lenders seeking quality assets and good returns will all be present to debate alternative finance and the opportunities and risks it represents in a day-long conference. Alternative Funding – New Solutions To Old Problems is taking place at the RAC club in London's Pall Mall on 12th October.
Get Your Conference Discount Here
This practical, cutting-edge conference includes lunch and networking drinks. To claim the last places – with a £25 per cent discount for Money&Co. users – click here.
---
---