P2P Rewards Come With Risks: Lessons From TrustBuddy Flop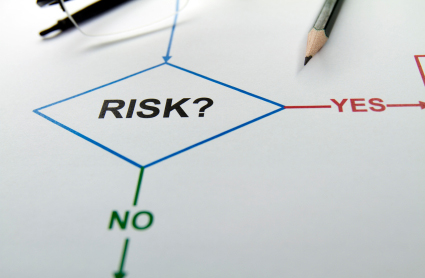 Respected crowdfund commentator David Stevenson in Alt Fi provides a thoughtful analysis of the fallout following the failure of Swedish peer-to-peer (P2P) lender, TrustBuddy.
The article serves as a timely reminder of the risks that come with committing money via alternative-finance media.
Here's an extended excerpt from the Alt Fi article: "The TrustBuddy debacle has the makings of a cracking business scandal. Buccaneering Vikings, suggested operational fraud, suspensions, payday lending – it's all there. And unfortunately the timing of this prominent alternative finance failure is unfortunate to say the least, coming just a few days after Trillion Fund's pivot away from lending. Over in the rewards based crowdfunding space there's also been some rumbles with some investors beginning to ask awkward questions about various start ups. Take SKARP Razor for example which has been suspended by Kickstarter after crowdfunding 4 million USD. Kickstarter said that not only was there no product (no surprise here) but they also doubted that a working prototype existed. And how did SKARP respond to this put down? By moving the campaign over to Indiegogo. Not a great move! In a much more mundane way last weekend we also saw SyndicateRoom announce that it had suffered its first business failure – nothing special in that and handled in a very open way by the platform in an email to investors.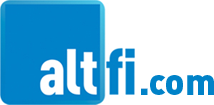 "But make no mistake about this confluence of unrelated events – they collectively represent a blank cheque for the alternative finance doom-mongers to hit back. We've already seen the beginnings of a media backlash with journos asking whether investors truly understand the risks – and whether too much money has perhaps been raised by funds active in this space. TrustBuddy is the icing on the cake and I'd expect an avalanche of negative press in the next few months.
"The whole industry now needs to be on the front foot. The trade associations need to be out there earning their bacon day in, day out – arguing their corner. The major platforms need to be fighting back with really honest language about risks and rewards while the big funds need to be reassuring institutional investors that this is a space to take seriously. "
Reminder: Please Be Mindful Of Risk
Wise words, Mr Stevenson. And here are a few more of our own: At Money&Co., we are regulated by the FCA, and are members of the UK Crowdfunding Association. Please examine the site, take a look at the way we do business, and see the risks associated with lending to a P2P borrower, even via a platform like ours that insists on a strong track record of profitability, no other debt, and takes a legal charge on the assets of the borrower. Nothing is foolproof. The returns on P2P loans can be very attractive, but there are always risks. Please do be mindful of them. Read the risk warnings on site.
---
---