Money&Co. Set To Celebrate Female Entrepreneurs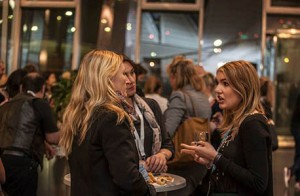 The Money&Co. team is pleased to be attending the Festival of Female Entrepreneurs in Bristol this Thursday. Money&Co. CEO Nicola Horlick will be speaking at the event, which, according to the organisers, "will give the city's female entrepreneurs an opportunity to be inspired by entrepreneurial speakers; to meet advisers who can help their businesses grow; attend workshops on topics including social media, sales, raising finance and selling to retailers; connect with fellow entrepreneurs; access funding opportunities; and spend a day working "on" their businesses rather than "in" them.
"There will also be 14 different workshops led by experts such as Jennifer Howze, co-founder of BritMums, who will be helping people turn their blogs into businesses; Alison Battisby of Avocado Social; and Tamsin Fox-Davies of Constant Support, who will be revealing the secret to email marketing success; and plenty of opportunities for networking too."
For tickets to the event, click here.
Want more information on crowdfunding? See our top tips here.
---
---