Alternative Finance Has 2 Trillion Future - WEF

---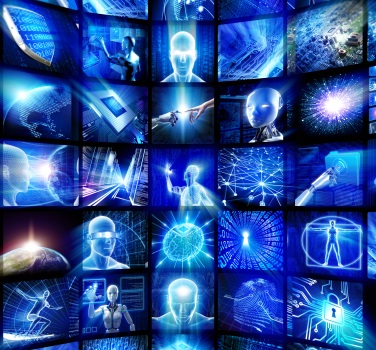 These are exciting times for the peer-to-peer lending sub-sector of crowdfunding, as a recent speech and a new report indicate.
The P2P sector - that's the space we inhabit at Money&Co. - is regulated by the Financial Conduct Authority (FCA), the UK's leading regulator of financial services. The FCA has been widely and rightly praised for mixing a very proper attitude of vigilance with an enlightened approach to our innovative and young industry.
The FCA's competition director, Mary Starks, spoke recently on disruptive innovation in financial markets at an Organisation for Economic Co-operation and Development event in Paris. Here's an extract from her speech: "Competition in retail banking and other financial services was an issue pre crisis, and in mainstream banking at least the picture is even gloomier post crisis, with concentration up and many of the former challenger banks wiped out. However, the emergence of Fintech in this landscape is cause for hope – Fintech is driving not only the new generation of challenger banks, but also a range of businesses looking to challenge traditional banking in more disruptive ways. A shake-up that many would argue is long overdue."
The full text can be read here.

Meanwhile, there was more encouraging news from a newly published paper authored by the World Economic Forum (WEF). FinExtra reports that WEF predicts a very bright future – to the tune of $2 trillion, worldwide - for FinTech and P2P.
"Fintech startups in P2P lending and crowdfunding are set to play a key role in bridging a $2 trillion funding gap for millions of small businesses worldwide, according to WEF.
"The need for SME financing is widespread, says the WEF. The UK, Italy, Spain, the Netherlands, Turkey, Nigeria, Morocco, China, Canada and Argentina are among the dozens of countries worldwide where businesses indicate access to finance as a top three concern for doing business, notes the paper."
"'Financing for SMEs is lacking although there is an ample amount of cash ready to get deployed,' says Michael Koenitzer, financial inclusion project lead at the World Economic Forum and Council manager. 'But in this case fintech disruptors are increasingly filling the gap banks and investors leave.'
"Referencing innovations in lending to small businesses, the WEF paper points to the arrival of new players in invoice and supply chain financing, equity crowdfunding and SME-to-SME loan packaging practices as a credible alternative to traditional bank lending."
Borrowing & Lending
Entrepereurs and SMEs looking to borrow from Money&Co. should – click here. Facts and tips about crowdfunding in general are available by reading our knowledge hub, here.
To learn more about getting good retunrs on capital loand to to Money&Co., borrowers click here for lending.Remember, when lending your capital is at risk – please read the warnings on our Home, Lend and Frequently Asked Questions pages.
---
---