FCA Chair Sees Crowdfunding Regulation In Need Of Direction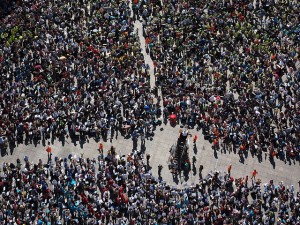 FT Adviser reports on the increasingly hot topic of regulation in crowdfunding. The potential ramifications of the testimony of the chairman of the Financial Conduct Authority before the Treasury Select Committee.

"The chairman of the FCA has expressed concerns about peer-to-peer lending which he said was starting to look like banking, with one MP claiming this could be the 'next big regulatory scandal'.
"John Griffith-Jones appeared before the Treasury select committee last week along with acting FCA chief executive Tracey McDermott.
"They were asked about the FCA's work on P2P lending by Conservative MP Chris Philp who said it was likely to be "the next big regulatory scandal".
"Noting that new products and markets always raised questions for the FCA about whether it should intervene, Mr Griffith-Jones said: "While one wants to encourage alternative sources of lending, one doesn't want to open up to a risk.
"'I believe that if we see a development of this, sooner or later these platforms will start to offer packages, and rather than lending directly to Mrs Smith in Brighton they will say: 'Here's the default package which spreads the deposit across many of our investors.'"
Another Crowd, co-sponsor of our recent conference on alternative funding, offers editorial commentary on this point:
"'I think sooner or later these platforms will tend to offer packages rather than lending to individuals,'" says Mr Griffith-Jones.
"That is a prediction; a forward looking statement, about industry trends and it may or may not happen. Also, some platforms are already doing this: many offer a managed portfolio service. Is this really something that merits the regulator's intervention, or Basel II type rules? We hope not.

"On the one hand, we hear the regulator saying they want platforms to be truthful and transparent about risks, so that investors can take risks they feel comfortable taking. That's a message we like. But on the other hand, we hear the message CityAM heard – that they will get tough if peer-to-peer lenders start doing things like … you know, designing new products with different risk-return profiles. We hope the FCA will keep its hands firmly on the wheel, and heading in the right direction. "
The full commentary can be found here.
---
---