Debt V Equity – The Alternative Finance Debate Reprised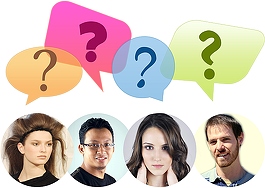 Following the recent conference, Alternative Finance: New Solutions To Old Problems, which Money&Co. co-sponsored, Alt Fi invited us to reprise the highlights of the day.
Here's some of what we came up with: "The event was sponsored by Cubism Law and a host of leading players in the alternative finance sector, including Money&Co., the P2P lender whose content and communications I run, equity platform VentureFounders, P2P platform Archover, Crowdnetic, British Influence, and crowdfunding intelligence platform, Another Crowd. 
"The substantive, intellectual content was unremarkable. The idea was to equip attendees with an understanding of how to:
survey alternative finance, including crowdfunding, examine seed and mezzanine equity capital, loan credit and other products from diverse sources
maximise the funding opportunities of alternative finance and crowdfunding
provide a balanced portfolio of high-yield debt and risk-weighted equity for individual investors and lenders
create a new asset class of intellectual property, safeguarded within an agile regulatory framework
drive crowdfunded economic growth in a dynamic, but ethically and transparently regulated fashion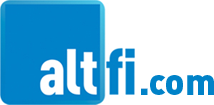 So the content to be delivered was interesting, but not unusual. The radical difference was in the form. The conference was held in the relatively intimate confines of a room that comfortably held no more than 50 people, with buffet tables at the back. Furthermore, by having a good number of quality journalists in the room (Ryan Weeks of Alt Fi, Harriet Green of CityA.M., Ed Bowsher of Share Radio, Chris Blackhurst of The Independent and Live TV)  we were able to improvise the latter parts of the conference.
This is at once easy and effective – and much more complicated than it sounds. The idea of reprising the key elements of the morning session (which had some pretty useful Q&A sessions themselves) requires journalistic and debating skills and the engagement of the audience. We had both in abundance, and ended up with a mass symposium that no amount of pre-planning or scripting could have produced.
The first part of the piece is reprised here:
Debt v Equity – What Should SMEs Go For?
James Codling of VentureFounders: It depends – some businesses are right for debt, some for equity. Cash-flow generating, profitable and more established business can support debt. Younger businesses can take equity. That's been the way for ever and a day.  The concern I have is that in some parts of the market, equity is being dressed up as debt…. The lines shouldn't be blurred. Businesses shouldn't take on debt until the right point in the life cycle. There are some cash-paying coupon debt instruments that really, when you look at the risk profile of those companies, aren't suitable for taking on debt. I'm talking mainly about the mini bond space. The dynamic of these companies means that these companies shouldn't be taking on leverage. Debt and equity are different instruments and have difference purposes. From an investors' point of view, you have to look at the company and see if it's taken on board the right kind of instrument for you to invest in. We try to cut that out by making sure that the companies we take on are ready for that.
Andrew Bird, of Cubism Law: Equity crowdfunding is much more complicated than debt. You have little that is predetermined and it's hard to work out how a company is going to play our over time.
There's also a shareholder relations and activism issue. It's important to get together with others in crowdfunding and act as a unit…
One of the problems of crowdfunding is that small amounts of money are invested, so each investor will have limited ability to influence the company.
Nicola Horlick of Money&Co.:  It's absolutely clear that very young companies shouldn't be taking on debt. We make that very clear on our site. We need, as a minimum, three years of filed accounts, the company needs to be profitable, and they can only take on twice EBITDA.  We're very strict about that. The mini bonds are very interesting – I thought the best one was the Hotel du Chocolat, where the choice was between chocolate and cash.
David Salamons of Cubism Law: They're very different things. Debt is much simpler to understand. You put the money in, you get the money back, and hopefully it all works. The investor doesn't need to be so sophisticated.  To do equity you have to understand the articles, how the corporate background works. And also, there's no exit plan, which is the worst element. So it's a much more sophisticated thing. Having said that, I think it's very exciting. Five years since, looking forward, I think there might be a tradable market and a standardisation of offerings. There's a long, long way to go for equity, and I think it's often good for small companies to go for equity, rather than load themselves up with debt.
The session went on to cover a number of other topics from the borrower, lender, investor and investee points of view. The full article is available on the AltFi website here. We'll bring you more tomorrow. 
An edited version of the Debt v Equity debate is available here, on Cubism Law's website.
---
---