Is The Crowd Being Driven Out Of P2P Debt Crowdfunding?

---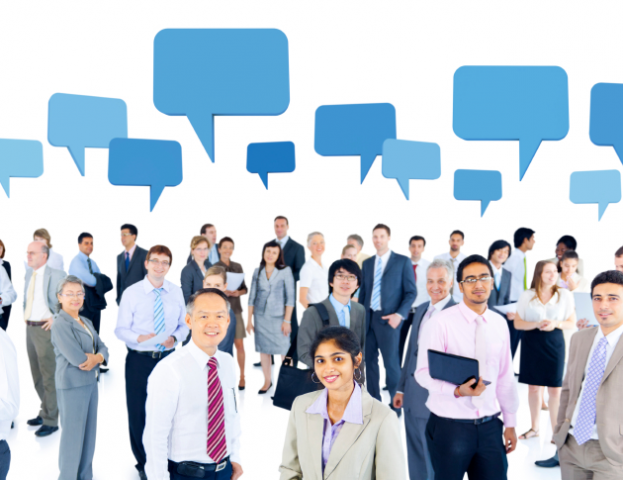 Ed Bowsher of Share Radio put it this way at the recent Alternative Finance conference, sponsored by Cubism Law, Money&Co., Archover and others: "Are we already seeing the end of the golden age of crowdfunding for individuals? Institutions are coming in and wanting to lend millions - what does that mean for private investors?"
This is a topic about which Money&Co. and its CEO Nicola Horlick feel strongly. We ran several articles on this site, including this one and a follow-up, where the importance of keeping the crowd in crowdfunding is emphasised. They created their own follow-up articles in leading trade news outlets, such as Crowdfundinsider.
Here are the reactions to the issue of keeping individuals, ie the crowd, in crowdfunding. The excerpt from the conference features Money&Co., fellow P2P lender, Archover, and interaction with audience members when the floor was thrown open.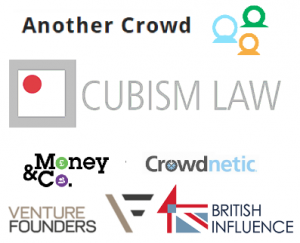 Angus Dent of Archover: We've never allowed any individual or institution to take a hundred per cent of the loan on our platform - the most we've ever allowed is fifty per cent. We will stick to that. Obviously, that may mean there are only two lenders on the platform. I don't think we're anywhere close to the situation in the US, where they are holding the institutional money back, but if we did get to that stage, we would hold that money back. In the US, they were monitoring some of the projects coming up on the platform, and taking the best ones straight away, so the institutions have the money... We haven't reached the stage where institutions are coming in that quickly - but we do have some institutional lenders who we pledge on their behalf. I think the individuals can take comfort from that - you have a more sophisticated lender coming in, saying yes, this is what I want to do. Our ethos is still that everyone is part of the crowd, everyone will remain part of the crowd, and everyone will lend on the same terms.
Nicola Horlick: We've taken the same stance. Similarly, we've never lent more than fifty per cent of the loan, and we keep the crowd motivated to participate. I want the small investor... I want to have the high net worth individual - we have a Management Portfolio Service for high net worth individuals, who have to invest over £100,000 through that service. I want the institutions as well, but I don't want to be too dependent on any of them, but I think we are going to end up with institutional money. In quite an aggressive way, I see the institutions wanting to come onto these platforms, and it's a question of finding enough good quality loans. I don't think institutions will necessarily bring down interest rates, it'll just supplant the high net worths who have got the whole thing going as being the biggest segment of it.
Audience Question: How do you regulate that? I don't know if every lender will have the same ethos of fifty per cent. Would it take a policy from government, or from business in general to all agree?
Nicola Horlick: The FCA already has this concept of treating all customers fairly. There's the question of whether one investor should be able to build an API, look into your loan pipeline and just pull things out. I should think the FCA are probably not going to like that.
Angus Dent: I think I would go one further and say they would absolutely hate it! When we first had our arrangement with asset match, we went to a few lenders and asked them, would you put some loans onto the asset match platform? We went to five people, and four and a half of them said - no, we're not interested.
Audience Question: So would you say there's a fundamental change in the investment attitude?
Angus Dent: I don't know. I think it's more about what we're selling to people. What we're saying is, you're committing here for 24 months, or whatever it is - and 90 per cent, that's what is going to happen, and if your circumstances change then there is the asset match platform. It's almost a matter of last resort for them.
Audience Question: But in any market, once a lot of money comes in you get suspicion, and the emphasis may change for people, thinking they want the yield but there is a great market out there where they can trade it.
Nicola Horlick: Funding Circle is the largest, and they're experiencing a churn of 17 per cent per annum. People are selling their loans, and we're seeing a bit of it - people are coming in at the end of an auction, and putting a relatively high bid in. If they then succeed they put some of that loan, or all of it, up in our loan market at a higher price (other words, a reduced yield), in order to make a quick turn. So there are some more sophisticated day-trader types I think, who are going around these platforms, coming in at the end, getting a favourable rate and then trade that position. But, as far as I'm concerned, that's fine. Funding circle is much bigger, there's a much larger volume of loans, and there is 'churn' going on.
---
---