The Secrets Of Start-Up Success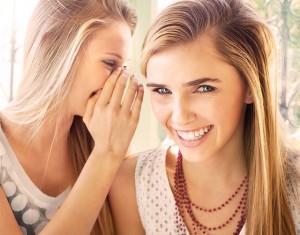 Thanks to our friends at This Is Money, the online arm of the Mail newspapers, for this article on the wit and wisdom (well, we would say that wouldn't we?) of our CEO, Nicola Horlick.
"In the first of our Start-Up Secrets series, multi-talented entrepreneur and investment veteran Nicola Horlick reveals who inspired her the most and what she looks for in a potential business partner," writes This Is Money.

"Nicola, who famously raised six children while working in finance and was dubbed the City Superwoman, also tells us the one word answer you need to utter to stand any chance of winning her over.
Nicola's Key Advice For Entrepreneurs
"'Do not be afraid to take risks – you won't make money unless you take risks. Women are probably less inclined to take risks than men from a confidence and a home point of view. 
"'Often they will be on maternity leave and set up a business because they do not want to commute rather than because they are entrepreneurial as they do not like to take as much risk. 
"'I have learnt in my later years that you need to take risks if you want to build a successful businesses. You can't be afraid to fail – lots of entrepreneurs have. I know because I have failed. You have to dust yourself down and start again.'"
Money&Co.'s Risk Model
Money&Co. borrowers must have a strong record of profitability, be well-established companies (our borrowers are more than 12 years old, on average), be debt-free apart from the Money&Co. loan, and not seek to borrow more than twice the measure of income known in accounting terms as EBITDA. We also take a charge on the assets of the borrower to protect lenders' interests.
Facts and tips about crowdfunding in general are available by reading our knowledge hub, here. To learn more about getting good returns on capital potential lenders should click here.
Remember, when lending your capital is at risk – please read the warnings on our Home, Lend and Frequently Asked Questions pages.
---
---