Funds Will Become Fundamental to P2P Space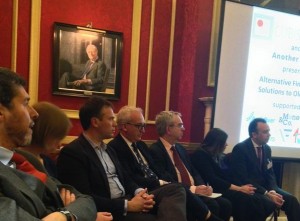 Harriet Green is becoming a leading writer on crowdfunding in the UK. She hosted a session of Money&Co.'s May conference, Discovering the Power of the Crowd, and made telling contributions on the panel at the October Alternative Finance: New Solutions to Old Problems, co-sponosred by Money&Co. and Cubism law. See the hour-long panel discussion – part 1 here and part 2 here.

Today, Harriet (pictured below) appraises the peer-to-peer (P2P) sector in the company of Assetz Capital's founders.
"Should retail investors be worried about the rise of institutional money in the peer-to-peer (P2P) industry? What should we think about the growing role of funds within it? And is it just banks who will find their business bitten into by the alternative lending sector? Could P2P lead to a new banking model? 
These are all questions posed by the growth of the P2P industry. The Liberum AltFi Volume Index, which measures deal flow on platforms, topped £5bn in cumulative volume for 2015 this month, and with this growth has come greater innovation."
The article is wide-ranging. One of the topics is the role of funds in P2P.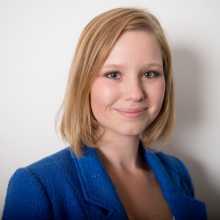 How important is the evolution of funds within the P2P space?
"SL: We'll certainly see more funds – more permanent sources of capital for P2P lenders. Look at LendInvest. It created a permanent vehicle with a fund and later became a P2P lender. Others are doing similar, but the other way around, like Funding Circle. In-house funds are definitely a strong way forward, and they'll possibly become one of the most important elements of P2P. The thing to consider is how much skin in the game there is for the platform versus the fund – that's what investors will want to know.
AH: At the moment, it is still a question of viability. The industry is still in the nascent period of platform growth and finding ways to raise finance. As platforms grow, they won't want to just use up all sources of capital; having pools available so they can keep lending will be critical." 
Coming Soon…
Money&Co. has facilitated loans of around £7 million to SMEs since the launch of our website in April 2014. We have a new loan in the pipeline. We'll bring news of this to you as soon as the offer goes up.
Entrepreneurs and SMEs looking to borrow from Money&Co. should click here. Facts and tips about crowdfunding in general are available by reading our knowledge hub, here.
To learn more about getting good returns on capital potential lenders should click here. Remember, when lending your capital is at risk – please read the warnings on our Home, Lend and Frequently Asked Questions pages.
---
---