FCA Seeks Industry Views On Crowdfund Marketing

---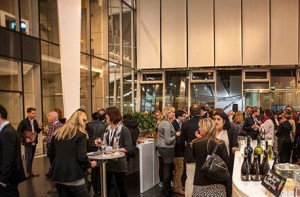 What's fair in crowdfunding? What's the correct balance between properly protective regulation and allowing equity and peer-to-peer crowdfunders such as Money&Co. to promote their offers?
The UK's top financial watchdog, the Financial Conduct Authority (FCA), is assessing these very questions right now. Citywire reports on the FCA's consultation process, in particular the regulation of social media in crowdfunding raises.
"The Financial Conduct Authority (FCA) is consulting on social investment to see whether regulation is acting as a barrier to people investing in the sector.
"In a 'call for input' paper, the FCA is seeking to establish how regulation impacts the social investment market, and is also seeking feedback from financial advisers who recommend social investment products.
"The deadline for this input is 14 March 2016. After this, the FCA will consider whether it needs to clarify the requirements that apply to social entrepreneurs and the protection available to consumers for social investments.
"Within this call for input the FCA will ask for instances where rules and policies may hinder investment for social purposes.
"This work has stemmed from the FCA's previous consultation on crowdfunding when several respondents mentioned that they struggled with the regulator's approach to social investment.
"'The social investment market is developing quickly and regulation needs to keep pace,' said FCA director of strategy and competition Christopher Woolard."

What's Your View?
We'd like to know what you think about social media and marketing of crowdfunding. Click here to contact us.
Money&Co. has facilitated loans of around £7 million to SMEs since the launch of our website in April 2014. We have a new loan scheduled for this week. Our registered lenders have averaged gross yields of over 9 per cent since launch.
Entrepreneurs and SMEs looking to borrow from Money&Co. should click here. Facts and tips about crowdfunding in general are available by reading our knowledge hub, here.
To learn more about getting good returns on capital potential lenders should click here. Remember, when lending your capital is at risk – please read the warnings on our Home, Lend and Frequently Asked Questions pages.
---
---