Getting The Balance Right On P2P Crowdfunding

---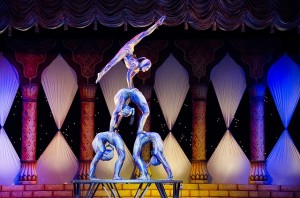 It's a difficult balancing act for personal finance and investment journalists. On the one hand, they want to bring individual investors the latest in cutting-edge investment opportunities. On the other, they are quite rightly concerned about steering investors into a fad or novelty.
The Guardian does a good job of treading that middle path. The returns available from peer-to-peer (P2P) lending - on average more than 9 per cent for Money&co. lenders - are much better than those on offer with a cash deposit at a bank or building society. But yield is only part of the story. Individuals have to consider ease of access to their capital - and the degree of risk they are prepared to take on board.

Here's what Harriet Meyer writes: "[It's] rare to hear of new ways to give your finances a boost, but those keen to keep their cash out of the taxman's grasp can take advantage of some major changes this year. From 6 April you will be able to place up to £15, 240 in brand new finance Isas. There is also a new savings allowance, and householders can also benefit from a massive rise in how much they can earn tax-free by taking in a lodger.
Innovative Isa
"The 'innovative finance' Isa allows savers to slot peer-to-peer loans (dubbed P2P) into these tax-efficient wrappers. Through P2P you lend money to individuals or small businesses over the internet, with your savings matched to a suitable borrower. Instead of a bank paying interest on your cash, you earn it from the borrowers."
Sadly, the piece only covers the biggest players on our P2P field, but the points are well made and the analysis is constructive.
We have consistently taken a similar line regarding the comparison and contrast between P2P loans and cash investments.

Security, Access, Yield
See here the latest of several articles (links to earlier pieces are embedded in this one). Our lenders have achieved an average gross return of over 9 pr cent since we began facilitating loans in April 2014.
Entrepreneurs and SMEs looking to borrow from Money&Co. should click here. Facts and tips about crowdfunding in general are available by reading our knowledge hub, here.
To learn more about getting good returns on capital potential lenders should click here. Remember, when lending your capital is at risk – please read the warnings on our Home, Lend and Frequently Asked Questions pages.
We shall have a new loan on site soon. Meanwhile, check out our Lend page to discover lenders who want to sell on their income streams.
---
---